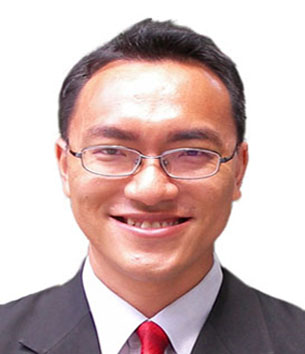 Hi!
My name is c.j., and here's the August 2008 issue of Psyche-Selling TM eNewsletter.
In case you are also keen to know about some do's and don'ts about using e-mails as an effective marketing tool, here's a site that you can refer to: http://www.yangma.com.cn/ecourse-cj.php for some insights.
We often hear the adage that customers buy from people they like. I'd like to add that customers don't just buy from people they like. Rather, they buy, and will continue to buy, from people they trust.
The reasons are elaborated in this month's topics:
A Question of Trust; and

Is Your Company Name Really that Important when Cold-Calling?
This issue's main article is on "A Question of Trust", and it gives you some ideas of how you can attract, retain and grow your customers through trust.
In brief:
Why some sales people couldn't even get into the front door, or speak on the phone with the customers for 5 minutes;

Why sales are lost due to a lack of trust;

How the loss of trust can be highly damaging to you and your company.
To read the rest of this newsletter, pls. click here (http://www.psycheselling.com/page4.html).
---
A Question of Trust
by c.j. Ng

It is often said that customers buy from people they like. While we don't usually buy from people we dislike, there is one more dimension to this old saying.

Customers buy from people they trust

To illustrate this point further, let's look at how typical prospective customers react to new sales people making the first contact with them (otherwise known as cold-calling):
They find an excuse to hang up the phone as soon as possible;

They make themselves very busy during appointments with sales people;

They keep their mouths shut as much as possible when sales people ask questions;

They will not refer the sales people to a higher authority even when such a need is clear;

They often use delay tactics such as "If there is a need, we will call you" to appease sales people, etc.
These are, just a few examples, of customers behaviours when they distrust the sales person. As such, to get customers interested and excited about what you have to offer, you first have to win their trust.


A Question of Lust
The reasons that customers don't trust sales people is very simple: they feel that the only thing that sales people care about is getting their money. Sadly, this "lust for the customers' money" is quite true with many sales people out there, AND customers can smell them from miles away.
When customers make purchases, what they really want in exchange for the money they spend, is substantiated value. That is, can the products or services they buy bring better productivity, reduce wastages or simply improve their quality of life.
Hence, the first step to build trust is this: you have to be perceived as being on the customers' side and proactively help solve customers' problems.
Here's a simple example. When most sales approach their prospective customers, they will say something like, "Hello, my name is xyz, and I'm from abc company. How are you today? I would like to show you a demo of our latest productivity-enhancing gadget. As I will be around your vicinity on Tuesday afternoon, can I come and see you around 2 p.m. or 4 p.m.?"
The problem with this way of approach lie in how these intended customers respond. They will either just say "not interested", or say yes and then get their secretaries to tell you "the boss has an urgent meeting, please leave your materials on the front desk, and we will call you when we have a need".
The reason for such responses from customers is that they don't trust what you said. They probably have seen just too many "productivity-enhancing gadgets", and hear too many "I happen to be just in your neighbourhood" stories and certainly will be too busy to meet just another peddler of gadgets. Furthermore, they don't trust you enough to tell you their "productivity" challenges, if that is what your product will solve.
To overcome such trust issues at initial contact, both sales people and their managers will have to work together to build trust and allay customers' fears that they will be rip off, or that they will be wasting their time.
From the sales person perspective, she will have to provide the customer what
Miller Heiman
calls a Valid Business Reason into her opening call, e.g. "Hi, my name is xyz. I understand that many companies in your industry are facing serious challenges due to the sharp increases in raw material costs. I'd like to explore with you if we can help improve your productivity, and thereby reducing your costs."
From the sales managers' perspectives, trust will have to be built beyond the initial cold-call. Customers are likely to increase their trust if they had seen testimonies and case studies of past successes, PRIOR to the initial phone calls from sales people.
Build Credibility, NOT Benefits
Traditionally, many companies focus merely on the "Features, Advantages and Benefits", none of which will work IF the customer does not trust you enough. Hence, sales people would have to build credibility during the course of the sales process, namely:
Listen;

Do your homework and ask intelligent questions; and

Provide Assurance to your customers
Many sales people tend to put too much emphasis on their company, and the products they offer, that they forgot to listen to their customers needs, wants and concerns.

To ensure that customers spend more time talking, sales people would have to ask intelligent questions. Typically, customers expect sales people to have done some basic research on the customers' web sites. Sales people can improve on this by going through customers annual reports (if they are listed companies) or source for news reports about these customers. If a prospective customer is a competitor of a current customer, you can find out more information from the latter. Web 2.0 social networking sites (www.linkedin.com or www.xing.com) are also a great source of information.

While some sales managers may argue that spending too much time on the Internet will eat into selling time and hence, is detrimental to sales. However, going to a customer and not knowing what are the right questions to ask will make the customer feel you are unprofessional and incompetent, which is worse. Sales managers will have to get the balance right by allocating sufficient time for research as well as for selling.

Ultimately, customers will often have niggling concerns about buying from you. Rather than avoiding those concerns for the fear that addressing them will hurt your sale, the opposite is likely to be true. If customers have got any unanswered questions or concerns about your products and services, they will be:
Hence, when you are approaching the closing stages of your sale, look out for symptoms that show the customer is nervous or uneasy. Then seek to address such concerns and provide the relevant assurances.
The Policy of Truth
Perhaps the biggest destroyer of trust is to "over-promise and under-deliver". The causes of this destruction are two-fold:
Sales people make promises to customers on things that they cannot (or unsure if they can) deliver; and

Companies who deliver less-than-expected levels of product qualities to their customers
For the former, sales managers would have to ensure sales people do not over-promise their customers just to get the sale or to reach their sales target. Doing so will severely damage the trust between buyer and seller, and will make it really difficult for future sales efforts to succeed.

For the latter, nothing de-motivates sales people more than having to answer customers' questions that they don't have answers to. No amount of sales effort will succeed if the company does not invest enough in quality to make sure customers get the value they pay for. When companies deliver shoddy quality, not only will there be decreases in sales, there will also be an immediate increase in sales staff turnover. It's not a question of "if", it's just a question of time. After all, who wants to to sell for a company that they can't even trust?

Directions Management Consulting will be providing advice and support to companies who who would like to build trust and improve credibility with customers, as as to increase sales and profits.

For more information, please e-mail info@directions-consulting.com or call +86-136 7190 2505 or Skype: cydj001 and arrange to buy me a mocha. All information shall be kept in confidence.
---
Event:
Effective Procurement & Purchasing Management: How to Source for the Best Deals from the Best Suppliers in China (28-29 Aug 2008, Shanghai)
See
http://www.supplychain.cn/en/cev/?375
for details. Pls. contact
info@directions-consulting.com
for special deals.
---
Power Breakfast Hour: 16 September 2008
How to Make Your Customers Trust You
Join China Sales Leadership and Performance Coach c.j. Ng in this one-hour breakfast meeting where he will be sharing with you the following insights:
What are some of the reasons that customers do not trust sales people, and as such do not want to see your sales people;
How to improve credibility and trust with customers; and
How you can see your sales performance improve when trust increased
VENUE: Le Equilles Restaurant, Ground Floor, Xin Jin Qiao Plaza, 23 Beijing West Road (by Xizang Middle Road), Shanghai. Pls. enter via Citadines Apart'Hotel at 55 Beijing West Road.

DATE: Tuesday, 16 September 2008
TIME: from 08:00 a.m. - 09:00 a.m.

PRICE: Just Pay for your Own Breakfast (Est. RMB 50-100)

To make this a more conducive discussion, we are expecting a small group of about 15 people only. The previous Power Breakfast Hour session was a sold-out and over-booked event within a week of notice. Please e-mail your registrations to sales@directions-consulting.com


Pls. check out our web sites www.directions-consulting.com and www.psycheselling.com for more inspiration.
---
Practical Tips for Sales People:
Is Your Company Name Really that Important when Cold-Calling?
 
by c.j. Ng
 
One common way of the opening line when sales people make cold-calls is "Hi, my name is xyz, and I'm calling from abc company..."
 
Unless you are calling from really established companies such as IBM or the like, chances are such prospective customers will ask you "where did you say you are from?" or "Can you repeat your company name again?", and when they don't know your company well enough, they will find ways to shorten your conversation, as well as to avoid you.
 
It will be a worse situation if the prospective customer knows about your company, but only in a negative connotation such as pestering them with way too many phone calls from way too many sales people.
Hence, the key challenge here is how you can stand out from the rest, and that includes your other sales colleagues, past and present.

To do this well, you will need to have a strong Valid Business Reason, or simply put, why should a customer spend the next 5, 10 or 15 minutes on the phone with you?
An example could be: "Hi, my name is xyz. I understand that many companies in your industry are facing serious challenges due to the sharp increases in raw material costs. I'd like to explore with you if we can help improve your productivity, and thereby reducing your costs."
When the customer reply, "Sorry, what's your company name?" , you can then tell her "My name is xyz. [Pause]. I'm from abc company. While you may have not heard about us yet, I would like to share with you some case studies of how other companies in your industry have improved their productivity. Would you like to find out more?"

This is not to say that such an approach will be fool-proof, and you will get the customers' interest every time. It does, however, switch the customers' attention to you, and what you (who is a live person, and not some faceless company) can do for them.
If you are having problems getting the right appointments with the right people, you may want to just do something new, such as the above. If you have done so, do send your feedback to info@psycheselling.com . We look forward to getting your inputs.
---
About PsycheSelling.com
Psyche-Selling TM is a wholly-owned brand of Directions Management Consulting Pte Ltd that specialises in the field of improving sales performance by enhancing the performance of the entire sales team. Apart from the regular "selling skills training", Psyche-Selling TM conducts pre- and post-training analysis, interviews, monitoring and reviews, working closely with managers and even senior management, to deliver real improvements in sales leadership and performance.

Directions Management Consulting Pte Ltd is a Human Capital Integrator that helps companies to improve business performances through people.

Psyche-Selling TM is currently a co-affiliate of the HR Chally Group, together with Shi Bisset & Associates, to help you identify gaps in your current sales force, and then formulate ways to help you get better results.

The HR Chally Group is a talent management, leadership development, and sales improvement corporation providing personnel assessment and research services for over 35 years. Chally is recognised as an international technology leader in scientific assessment and prediction for selection, job alignment and leadership development, and for management assessment. For more information about implementing Total Quality Sales Management in your company, pls. log on to http://www.psycheselling.com/TQSM-ExecBrief_email.pdf to get more insights.
Enquiries and suggestions, pls. e-mail info@psycheselling.com or visit www.psycheselling.com