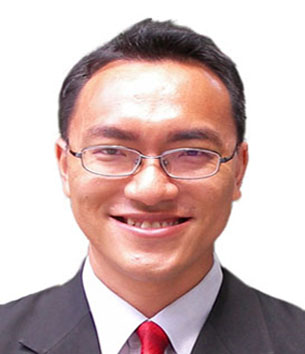 Hi!
Here's the March 2010 issue of Psyche-Selling TM eNewsletter, and we have more ideas on how you can win customers and make more sales.
In the past month, I had conducted sales training for Hettich, Longemont Shanghai and GEMÜ. Even though the industries these great companies belong to are as diverse as furniture hardware, hospitality and valve systems, one thing is for sure. If you want to win customers and make more sales, don't just focus on the hardware you provide. Instead, focus more of your energy towards creating a great buying experience for your customer.
Some people may think that selling "the experience" belongs only to those who provide services, especially luxury services. The fact is managing the customers' experience is just as important to the industrial sector as it is relevant to the service industries.
Hence, this month's topics:
If You Want to Win More Customers and Sell at Better Prices, DON'T Just Sell the Hardware; and

How do You Deal with Customer Rejections?
This issue's main article is on "If You Want to Win More Customers and Sell at Better Prices, DON'T Just Sell the Hardware", and it explains why selling "the Experience" is important no matter what industry you belong to.
In brief:
No matter what you are selling, chances are that some competitor somewhere can provide a similar product at lower prices than yours;

Fortunately for most sellers, customers are placing more emphasis on how much customer care they can get from sellers. This is not because customers want service for service's sake, but rather the additional service can save millions in productivity.;

However, most sales people are still selling the hardware and spend too little time on selling the Experience. This then spirals into a price war with competitors, of which either the sales person made losses on the sale, or customers simply don't just buy the cheapest offering anyway. Read on... ...
To read the rest of this newsletter, pls. click here (http://www.psycheselling.com/page4.html.
In the meantime, we are organising a 2-Day workshop on "Sun Tzu and the Art of Sales Leadership" on 20-21 April (in Chinese) at the Crowne Plaza Shanghai. Seats are limited. Let me know if you'd like to have a reservation.
You can also download here our March Power Breakfast Hour's PowerPoint Slides on "Why Some Sales People Succeed While Others Fail".
---
If You Want to Win More Customers and Sell at Better Prices, DON'T Just Sell the Hardware
by c.j. Ng
Years ago, if you were to be a foreign brand in China, you will find that you can command a real brand premium over other "Made-In-China" products. The reasons are very simple. You probably have
Since most of the products (or hardware) in China cannot match with the above quality, it's a no-brainer that the foreign brand can command higher prices, AND still sell like hot cakes.
However, things have changed drastically over these few years. Nowadays, wherever you are in the world, you can find "Made-in-China" products that have met:
International quality standards,

International performance standards,

International safety standards, and

Reasonable levels of reputation and trustworthiness
While some customers are still reeling from product safety such as the 2008 Chinese Milk Scandal, but even world-class manufacturers like Toyota have problems with their Foot Pedals. No matter how you look at it, Chinese products are indeed catching up fast.
Yet, despite rising costs in China, Chinese products are still priced very low. This low pricing has caused many international brands to lose a lot of businesses due to their higher prices. The impact on the Chinese companies isn't that good either: many Chinese companies are suffering from negative profits, shortage of funds or cashflow issues because of the low prices they quote. As a result, it's a lose-lose situation for all.
Why Selling the Hardware Will Drive Down Prices
Besides the fact that there are a lot more competing products that are almost as good but selling at half your prices, here are some trends in the market that are driving prices down:
Ease of getting information. These days if you want to search for just about any product, you can go online and just find it. Even if you cannot download price lists readily, it can be found in ways that are easier than before. Hence, prices are transparent if you are looking at the hardware specs alone.

The hardware is getting a lot more homogeneous. Whatever product specifications that you offer, chances are the differences between you and your competitor are marginal at best. Since there are not much differences between the hardware, customers make more of their decisions based on price.

Customers are getting more knowledgeable. Customers are better educated these days to find out what kind of hardware they want, AND what kinds of prices they can get. Sometimes, they even know more than the sales person when it comes to product (or hardware) knowledge.
In a nutshell, if a sales person were to sell the hardware, all it takes is the customer to say "I was quoted a lower price from your competitor" and voila! The price just miraculously dropped to match the competitor's.
Even then, the astute customer may not just buy from sales people who sell the hardware, and then quote the lowest price for it. Instead, they need better advice before making a buying decision.
The Buyers' Dilemma
If you were to put yourself in the customers' shoes, here are some of the customer's concerns when making a purchase:
"Since everybody quoted the same specs at similar prices, from whom should I buy from?";

"Since everybody quoted the same specs, how do I know who will live up to their promises, and who won't?";

"If I am going to make the purchase, how do I know that it will solve my problems, and work well as planned?"

"If I am gong to make the purchase, how do I know that I will get assistance and support if things don't work out as planned?"
While customers may be a lot better informed and educated, the business environment they work in are also getting a lot more complicated. Hence, here are some other factors that they would consider before making the buying decisions:
"Are there any better ways that I can get a better result?";

"Are there ways that I can do more with less?";

"Are there any other factors that I'm not aware of?"
Thus, the customer's experience is not just some fluffy concept that applies exclusively to the service industry. While the customer already knows a fair bit about the hardware specifications, but what they need now is to have a better experience buying the products they need.
Such "experience" actually add value by helping customers get better business results. Astute customers appreciate that. For customers that are still shopping on price for critical purchases, it will be the job of the sales person to educate them on how to get better results through a better customer experience.
Customising the Customer's Experience
Suppose you are a sales person for Bayer MaterialScience's Coatings, Adhesives and Specialties Business Unit, and you sell coatings to the buildings industry. The stain-resistant coatings used for homes, offices, restaurants and hospitals may be of similar chemical properties, BUT the customer expectations are different:
The home owner may want to make sure that the coatings will save their parquet floors from their dog's poo or their child's vomit, so that if they have a visitor, the floor can be cleaned easily and be presentable;

The office manager may want the carpets be coffee stain resistant, so that their offices look presentable to customers who may visit them;

The restaurant owner would like the extra-strength stain-resistant coatings since their diners may spill wine, food and other contaminants onto the floor every day. The flooring also needs to be slip-proof to prevent the waiters from slipping;

Hospitals would want to have their floors to be protected from abrasive chemicals and *gasp* blood! They wouldn't want to frighten patients with blood stains that could not be cleaned
Sounds easy? Unfortunately, the coatings sales person is unlikely to sell to the home owner, office manager restaurant owner or hospitals. Instead, he or she is very much likely to be selling to parquet, carpets and other flooring manufacturers, who will then sell to the end users.
Chances are, the flooring coatings sales person is not going to ask to whom those parquet, carpets and other flooring manufacturers are selling to. He or she is unlikely to advise which selling points of the coated floorings will appeal to which customer groups.
On the other hand, the coatings sales person who is able to provide better business advice (as opposed to technical advice) for the customer is going to create a much better customer experience. When the customer gets a more productive (and sometimes enjoyable) buying experience, they are likely to buy more from you.
And since you are able to justify the business reason why it makes more sense to buy from you, you are much likelier to get a better price from your customer.
Here are some other examples of some "experiences" that customers want, but find lacking in sales people:
If you are selling meeting facilities in a hotel, can you find out from the customer what is so important about the meeting, and what will be the service that matters most?;

If you are selling IT software solutions, can you find out about the end-user's work habits so that they find the software easy to use and really boost their productivity?;

If you provide furniture hardware to office furniture manufacturers, can you give suggestions on how they can use your hardware to save space and allocate more seats in office spaces with high rental costs?
Ultimately, the experience customers have with your company starts the moment you make the initial contact with them. If you would like to keep their business, then you would have to keep on selling the "experience" for as long as you can!
Need help in providing a better experience for your customer? Simply e-mail info@directions-consulting.com or call +86-136 7190 2505 or Skype: cydj001 and arrange to buy me a mocha. All information shall be kept in confidence.
---
Power Breakfast Hour: 13 April 2010
If You Want to Win More Customers AND Sell at Better Prices, Don't Just Sell the Hardware
Join International Sales Leadership and Performance Coach c.j. Ng in this Power Breakfast Hour in Shanghai where he will be sharing with you how you can win more customers and sell at better prices by focusing on the customer's experience:
If you just sell the hardware, you will end up with the lowest prices, and lesser customers;

While customers may know a lot about your product specifications and pricing, they need advise on how they can do more with less, or use better ways to get better results; and

When you provide a productive or even enjoyable experience for the customer to buy from you, you will win more customers and sell at better prices
VENUE: To be Confirmed

DATE: Tuesday, 13 April 2010
TIME: 08:00 a.m. - 10:00 a.m.
PRICE: RMB 200 ONLY!
To make this a more conducive discussion, we are expecting a small group of about 15 people only. The room can only take in 18, so please register early to avoid disappointments. Please e-mail your registrations to sales@directions-consulting.com To allow more participation from more companies, ONLY 2 registrants per company are invited.
Pls. check out our web sites www.directions-consulting.com and www.psycheselling.com/page4.html for more inspiration.
---
Need a Keynote Speaker for your Conference?
Whether you are holding a conference for your regional staff, resellers or even customers, we have the right speaker who can help you deliver the spirit of your conference, and effect positive changes to meet your goals.
The topics our speakers can speak on include:
Why Some Sales People Succeed While Others Fail?;

How to Inspire and Motivate Your Team, and Win Big;

From Better Service to Greater Profits;

Sun Tzu and the Art of Sales Leadership;

The End of Guanxi as We Know It!; and many more!
Simply e-mail your requests to info@directions-consulting.com or call +86-21-62190021 for enquiries. Sample video and audio recordings available upon requests.
---
Practical Tips for Sales People:
How do You Deal with Customer Rejections?
By c.j. Ng
Here's the situation. You had made your sales pitch, and you believe you did a good job. From the customer's responses, it seems to you that they really like you.
A few days later, you find that there's no response from the customer. They didn't reply your e-mails, and seemed not to have time for your follow-up calls.
Then, the bad news came. They've chosen someone else, despite the fact that you really felt that you were the best possible solution for them.
The question is: what do you do next, and how do you deal with this rejection?
No matter how good or how experienced you are in sales, you will still have customers who will say "no" to you. In fact, if you haven't had a rejection by a customer, you probably haven't done any selling.

However, as human beings, we would like to be accepted rather than be rejected by others. When someone rejects us, we feel hurt. And the more time, energy and effort that we put into a deal, the greater the hurt if that someone or some company rejects us. Ouch!
The worst thing you can do, in response to that hurt, is to be a sore loser. That is you tell the customer that it's their loss and they had missed "a great opportunity" for not working with you. Even if they have below-average intelligence, they know you are crying "sour grapes".
The other thing you shouldn't do is to commit too much time to try to win back the deal. As a sales person, you job is to influrnce the customer BEFORE they made the buying decision. The moment that decision has been made, it's unlikely that they will change easily. It's better to commit your time to win the next deal.
So is there just nothing you can do to soothe the hurt of the rejection?
If you have lost the deal, here's one way to lose graciously. You can tell the customer:
"I'm glad that you found a more suitable vendor. If there's one thing that we should have done better to make us more suitable for you next time, could you tell me what would that be?"
Most customers will not even reply to this question. Others may just reply politely without telling much about how you should have done better.
However, doing so leaves the door open for future possibilities. If the customer knows that you can be humble, and are willing to take suggestions, they are more likely to give you more chances in future.
While overcoming the hurt and disappointment of the rejection, you are also better positioned for the next deal with this customer.
If you need help to deal with customer rejections, e-mail info@directions-consulting.com or call +86-136 7190 2505 or Skype: cydj001 and arrange to buy me a mocha. All information shall be kept in confidence
.
---
About PsycheSelling.com
Sales... ...the lifeblood of a company, a matter of "life and death", survival or extinction. Indeed, something that needs to be studied, applied and re-modified consistently.
Yet today,
many companies still don't have a coherent approach as to how they can generate more sales and achieve better margins;

many sales people are still lying to their customers so that they can meet their targets at the end of the month;

many customers are still waiting ethical and professional sales people to help them find out their real needs, and provide solutions that work
Psyche-Selling TM is set up so that companies and sales people can make healthy profits and STILL provide genuine solutions to customers.
Psyche-Selling TM would like to create an environment where customers can trust sales people to give them what they want, and NOT be pushed with all kinds of products and services. In return, customers will become loyal fans of these ethical and professional sales people, and repay them many fold for the long-term.
Psyche-Selling TM will not rest, until the above is achieved. Not just in China. Not just in Asia. But everywhere where buying and selling takes place.
Psyche-Selling TM is a wholly-owned brand of Directions Management Consulting Pte Ltd that specialises in the field of improving sales performance by enhancing the performance of the entire sales team. Apart from the regular "selling skills training", Psyche-Selling TM conducts pre- and post-training analysis, interviews, monitoring and reviews, working closely with managers and even senior management, to deliver real improvements in sales leadership and performance.
Hence, Psyche-Selling TM would like to be known as the preferred choice of outstanding and remarkable clients, and pride ourselves as such. We will also be continuing to assist our clients achieve greater heights in 2009 and beyond.
Enquiries and suggestions, pls. e-mail info@psycheselling.com or visit www.psycheselling.com