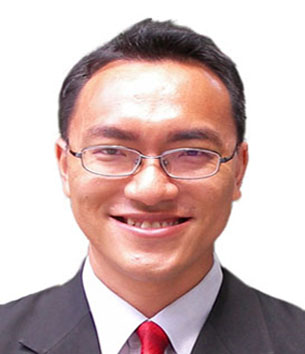 Hi!
Here's the May 2011 issue of Psyche-Selling TM eNewsletter, and the focus this time round is on how you can build synergy between teams who are at loggerheads with one another. It's not easy, but it's something that MUST be done. Here's why.
As companies and organisations grow and expand, many functional departments lose sight of their overall common goals. As such, many cross-functional teams end up becoming confrontational teams, and instead of working together, they work against one another.
If highly engaged employees are 78% more productive than disengaged ones, then highly engaged teams will be able to deliver even better results. The question is, how then do you resolve conflicts and build synergy between confrontational teams, and make them perform as One United People?
Hence, this month's topics:
Using the Six Thinking Hats® to Resolve Conflicts and Build Synergy between Confrontational and Cross-Functional Teams ; and

Learning from Machiavelli: Loyalty is Rooted in Self Interest
This issue's main article is on "Using the Six Thinking Hats® to Resolve Conflicts and Build Synergy between Confrontational and Cross-Functional Teams", and we will be exploring some of the strategies to see beyond our differences and build synergy and trust with the most unlikely co-workers.
In brief:
The one single factor that is preventing teams from working together with better synergy is the mentality of "I'm Right, You're Wrong", i.e. either you are with me, or you are against me;

To gain buy-in from others, what needs to be done is to appeal to common objectives, and give affirmation of the contributions they have made, regardless how much you hate them;

While there might be some legitimate criticisms about the mistakes that others have made, drive your conversation towards how you can work together and create greater results instead. Your job is to win them over, NOT to beat them. Read on... ...
To read the rest of this newsletter, pls. click here (http://www.psycheselling.com/page4.html.
In the meantime, please do help us with our 2011 China Talent Management Survey. We will be giving you with the final report that will help you benchmark against the top organisations in the world. This survey is the only of its kind to be conducted in China so far, and we expect an interim report as early as mid-July 2011.
Also, please join us as the creator of the Six Thinking Hats®, Dr. Edward de Bono will be in Beijing and Shanghai this October. Check out the details here!
---
Using the Six Thinking Hats® to Resolve Conflicts and Build Synergy between Confrontational and Cross-Functional Teams
by c.j. Ng
George is the Founder and CEO of a small and innovative company that is growing very quickly in his market. Due to the need to expand quickly, George enlisted the help of a group of investors who eventually acquired a much larger incumbent in the industry. Now, at least on paper, George has become the dominant player in his industry.
However, that is just where the problems arise. The company that George acquired had a very different corporate culture from the one that George has. While most of their managers pride themselves after their past track records, they had grown quite complacent and are not responding fast enough to changes in the market. Since they have a much longer history and are actually much bigger that George's team, they are resentful that they had been acquired by what they perceived as inexperienced amateurs.
Not surprisingly, the 2 teams end up fighting each other most of the time when they could have worked together to create better results for all. One of the key issues of such infighting is that the senior executives bigger team are paid much higher salaries that are benchmarked after the executives of Fortune 500 companies, while George's original team is actually paid below the industry average, including George himself.
Initially, George did not think the pay issue will cause such great tensions within the company. While he understood that this issue is only but the flashpoint of bigger conflicts between the 2 teams, the issue would have to be addressed if both teams were to move on and produce results.
Knowing that the issue is a thorny one that may lead to more conflicts if not handled well, George drew his experience of the Six Thinking Hats® to initiate this crucial confrontation.
Start by Focusing on Common Goals
Blue Hat - Start with the common goals that you and everyone else would like to achieve.

White Hat - Gather information, be that hard facts or hear say. Just gather as much relevant information as much as possible.

Yellow Hat - Look for areas where you can first give affirmation for the positive contributions and intentions that the other party had made.

Black Hat - Let them know the negative consequences that will impact the common goals if nothing is done. Let them air their objections and concerns too.

Green Hat - Invite and engage them to work with you on possible creative suggestions to help resolve the issue. Let the ideas flow and not criticise any ideas at this moment. You sometimes may need to generate an enough mass of unworkable ideas before you hit the really good ones!

Red Hat - Getting everyone to express their feelings, as well as to vote on those suggestions they deem can be further developed into possible real solutions.

Yellow Hat - Give further affirmation that the team is doing well. Even if there has to be yet concrete results, give affirmation and encouragement for their attitude and effort.

Blue Hat - Map out the next steps, and set the rules for handling future conflicts and confrontations.
The main reason why arguments happen is that both sides tend to take the position of "I'm Right, You're Wrong". If both parties insist that they are right in their own way, and the other party is wrong, that means both parties are not willing to listen. Worse still, both parties tend to lose sight of their initial objectives and fight for the sake of winning the fight. Well, they can win the argument, but they will not get the buy-in if that's the case.
Hence, the first step is to start with common goals and objectives. Differences in opinions and ways of doing things will exist even with the smallest of teams. With the greater emphasis for innovative thinking as a company, and the increasing need for self-expression by younger team members, the role of leaders
is not to make everyone comply with only one way of doing things. Rather, the role of leaders is to allow flexibility AS LONG AS common goals and objectives can be met.
The other thing that needs to be done is to give affirmation to someone with conflicting views. Unless you really do not want to, and will not need to, work with that person ever again, you will have to think of ways to win that person over. Besides, no matter how much you disdain that person's performance, it's likely that the person will still have made positive contributions in the past, and that's one area that you can highlight to acknowledge those past contributions.
Communicating Your Differences and Seeking Collaborative Solutions
Here are some examples how the conversation can be conducted to resolve conflicts and build synergy, with regards to the issue faced by George:
Blue Hat - "I'd like to discuss certain issues that might be preventing our company to be more competitive, so that we can be even more successful in future. Is that OK with you?"

White Hat - "I understand that we are paying some of our executives salaries that are above the industry average. I also understand that some of our staff felt that it is an unfair practice because of that."

Yellow Hat - "I do appreciate that the reason for having a generous package for some executives is so that we can attract the best talent in the market. I also appreciate that most of our executives have been delivering exceptional results in recent years."

Black Hat - "At the same time, I'd like you to understand that such high pay packages may be increasing our costs, and hence decreasing our competitiveness. Furthermore, some of our people, including a number of high-performers, are perceiving that it is an unfair practice, and are feeling very disengaged as a result. Having said that though, I would also like to hear from you what concerns you might have if we were to review our executives' pay."

Green Hat - "Let's explore alternatives that could help us attract the best talent, and as well as to maintain our competitiveness. I'll be more than happy to listen to your suggestions and ideas, and please do generate as many ideas as possible."

Red Hat - "Can I know how you are feeling now? Can we pick the top 3 ideas that we like most?"

Yellow Hat - "Thank you all for your contributions. I think these are great ideas that we can start exploring how to put them into action"

Blue Hat - "How would you like to schedule an action plan so we can start the reviewing the executives' pay packages?"
On the other hand, if you are in the sales department, and would need to win the support of the production department to customise a sample to meet a customer's last-minute request, this could be how you can approach them:
Blue Hat - "As our company is having this customer request for a customised sample, is it OK that I ask you to help with this request?"

White Hat - "The customer needs the sample by tomorrow. Let me know what support you need so I can help you meet this tight deadline."

Yellow Hat - "I do appreciate that you have been helping our customers with their requests, and I believe management also tha 0cm 0cm 0.0001pt; text-lor="#">Black Hat
- "I do understand that such a request will cause some inconveniences for you. Please do share with me what else is causing problems for you."

Green Hat - "Since meeting the customer's deadline is going to be a big issue here, can we both work together to see what else can be done to at least reduce delays, while at the same time allow me to negotiate with the customer for more time?"

Red Hat - "Do you feel confident of delivering what you just said on time? If not, it's OK toee what else we can do."

Yellow Hat - "Thank you for making the extra effort to do this. I will make sure the customer appreciate the results of your final product."

Blue Hat - "If all is set, is it OKo pick up the sample? Please feel free to give me a shout anytime you need my help."
It is expected that actual conversations to resolve such conflicts to be a lot more fiery and emotional. If all parties are trained in the Six Thinking Hats® or other skills that will help resolve conflicts and build synergy, the effects will be a lot better.


Winning Them Over
Ultimately, if you see yourself as winning over others who might be having certain conflicts or holding different ideas from yours, you can then tap into their intelligence and resources and create more synergy. On the other hand, if you are bent on crushing the opposition, you create dissent and division. At best, you will not get willing cooperation. In some cases, you may actually disengage them and see them working for your competitors. Worse still, it may result in serious infighting between teams.

Hence, here are some guidelines to follow:
Focus on the common goals that both or all parties would like to achieve;

Be willing to share information;

Give affirmation to the other party, no matter how difficult it is to find what they have done right;

Listen or even actively solicit what their concerns are or what they are unhappy about;

Seek to work together towards common goals

Does that mean that you can work with anyone and win them over? Perhaps not. However, it will be your onus to seek to build synergies with others, regardless of what your position in your company is, and regardless of their beliefs or attitudes. United we stand, and divided we fall. You can help make the people around you live and work as One United People, so as to achieve happiness, progress and prosperity for all.

Need help in resolving conflicts and building synergies for your people? Simply e-mail info@directions-consulting.com or call +86-136 7190 2505 or Skype: cydj001 and arrange to buy me a mocha. All information shall be kept in confidence.
---
Power Breakfast Hour: 22 Jun 2011
Using the Six Thinking Hats® to Resolve Conflicts and Build Synergy between Confrontational and Cross-Functional Teams
Join International leadership, innovation and sales force effectiveness consultant c.j. Ng in this Power Breakfast Hour in Shanghai where you will find out:
How to see past our differences to resolve conflicts and build synergy;

How to give affirmation and be willing to listen to differing views; and

How to get all parties to agree to common goals, generate solutions and get commitment to achieve those goals
VENUE: Crowne Plaza Shanghai • 400 Panyu Road (near Fahuazhen Road) • 上海银星皇冠酒店 • 番禺路 400 号 (靠法华镇路)

DATE: Wednesday, 22 Jun 2011

TIME: 08:00 a.m. - 10:00 a.m.

PRICE: RMB 200 ONLY!
To make this a more conducive discussion, we are expecting a small group of about 15 people only. The room can only take in 18, so please register early to avoid disappointments. Please e-mail your registrations to sales@directions-consulting.com
You can also download our Power Breakfast Hour video on Selling to Muggles: How to Make the Sale when Buyers Have No Idea What You're Talkin' About.
Pls. check out our web sites www.directions-consulting.com and www.psycheselling.com/page4.html for more inspiration.
---
Need a Keynote Speaker for your Annual Conference?
Whether you are holding a conference for your regional staff, resellers or even customers, we have the right speaker who can help you deliver the spirit of your conference, and effect positive changes to meet your goals.
The topics our speakers can speak on include:
Achieving Exceptional Customer Satisfaction, Productivity and Talent Retention by Boosting Your Employee Engagement

Using the Six Thinking Hats® to Win More Sales and Get More Customers

Why Some Sales People Succeed While Others Fail?;

How to Lure Away Your Competitors' Key Accounts, and Make Them Buy from You Instead?;

Improving Sales Productivity by Motivating the Sales Force;

Sun Tzu and the Art of Strategic Decision Making;

The End of Guanxi as We Know It!; and many more!
Simply e-mail your requests to info@directions-consulting.com

or call +86-21-6219 0021 for enquiries. Sample video and audio recordings available upon requests.
---
Practical Tips for Managers:
Learning from Machiavelli: Loyalty is Rooted in Self Interest
By Howard Lax
Excerpt from CustomerThink
First, let me ask for a little latitude with my metaphors. Perhaps I could have chosen a philosopher with a more benign, more altruistic image than Machiavelli, the cold realist typically associated with "the ends justify the means" school of thought. Yes, the counsel he provides in The Prince can be brutal and deals with the loyalty of the monarch's subjects, not customers, but there are some clear lessons that still apply and from which we all can learn.
"The nature of peoples is fickle, and it is easy to persuade them of something but difficult to keep them in that persuasion." Is this a caution to the sovereigns of the day, or a prescient word to marketers about the relative ease of convincing consumers to try something and the difficult challenge of sustaining loyalty and retaining customers? The initial lure for "a taste" or consideration is easier than keeping them "in that persuasion," which requires delivering on the promise and guarding against the persuasive efforts of competitors.
Was Machiavelli speaking about political power when he said that "a prince must have a friendly people; otherwise he has nowhere to turn in adversity" – or was he warning CXOs that their firm's market power is rooted in their relationships with customers who support the company with their pocketbooks and word of mouth? The true measure of the strength of those relationships is tested in the face of some market adversity – be they "real" or perceived problems – whether its reports of antenna issues with iPhones and unintended acceleration on Toyotas or the spate of mortgage servicing problems at major banks and the constant sniping among cell providers about the other companies' poor coverage and dropped calls.
I think Machiavelli is most perceptive, however, in his insights with regards to the basic idea that it is the interests of people that motivate their behaviors. " A wise prince must adopt a policy which will insure that his citizens always and in all circumstances will have need of his government; then they will always be faithful to him." How does an organization instill a sense of loyalty among stakeholders? First and foremost, deliver the goods and services that stakeholders need in a manner that best meets their perceived needs. In other words, be the best at delivering on the interests of customers (not to mention employees and other stakeholders).
I know this sounds so, well, selfish, so politically incorrect, so Me-Generation. But people (including people acting on behalf of businesses or other organizations) act out of a sense of perceived interest. This isn't necessarily ignoble. Those interests can be better quality, superior service or lower price – or they can be environmentally conscious, socially responsible and economically fair. While the interests of some consumers might be shopping for fine quality clothing, an excellent buying experience or the best price, others have equally valid interests in buying only from manufacturers who pay fair wages, prohibit child labour and use animal-friendly materials. We might characterize the first group as expressions of greedy self interest and the latter as "enlightened self interest" or even altruistic; either way, the individual's interests are at the root of their behaviour. Of course, everyone has a range of interests, and people implicitly prioritize those interests when they make decisions, almost all of which entail at least some trade-offs between interests.
Machiavelli was spot-on: interests are what matter to and motivate people. When buying a car, some people care about (that is, have an interest in) mileage because they worry about the price of gas, others are more concerned about the environment or about the security and source of oil supplies. The self-interest about costs is not inherently less or more reasonable than an interest in the environment or, for that matter, the lack of concern (or lower priority) expressed by someone buying a gas guzzler.
I know waxing on about how consumers are driven by their perceived interests and that companies can best build customer loyalty and deliver memorable experiences by delivering on the interests of their customers isn't going to win me a group hug or prompt a spontaneous round of Kumbayah. But recognizing and delivering on this will win the attention, delight and loyalty of customers – which is the objective, because that is in the interest of the firm.
I don't know if Machiavelli's image is at least partially rehabilitated in your eyes. I won't make any excuses or advocate for some of his more extreme positions ("the injury done to a man must be of such a nature as to make vengeance impossible" or "in the actions of men . . . the end is all that counts"). Whether people are inherently good or not (and the not side of the argument is clearly where Machiavelli stands), they are driven by their perceived interests and priorities and are the most loyal to those companies and organizations that best deliver on those interests and priorities.
Republished with author's permission from original post by Howard Lax.
If you would like to get more and better ideas how to instill better loyalty, you can e-mail info@directions-consulting.com or call +86-136 7190 2505 or Skype: cydj001 and arrange to buy me a mocha. All information shall be kept in confidence.
---
About PsycheSelling.com
Sales... ....the lifeblood of a company, a matter of "life and death", survival or extinction. Indeed, something that needs to be studied, applied and re-modified consistently.
Yet today,
many companies still don't have a coherent approach as to how they can generate more sales and achieve better margins;

many sales people are still lying to their customers so that they can meet their targets at the end of the month;

many customers are still waiting ethical and professional sales people to help them find out their real needs, and provide solutions that work
Psyche-Selling TM is set up so that companies and sales people can make healthy profits and STILL provide genuine solutions to customers.
Psyche-Selling TM would like to create an environment where customers can trust sales people to give them what they want, and NOT be pushed with all kinds of products and services. In return, customers will become loyal fans of these ethical and professional sales people, and repay them many fold for the long-term.
Psyche-Selling TM will not rest, until the above is achieved. Not just in China. Not just in Asia. But everywhere where buying and selling takes place.
Psyche-Selling TM is a wholly-owned brand of Directions Management Consulting Pte Ltd that specialises in the field of improving sales performance by enhancing the performance of the entire sales team. Apart from the regular "selling skills training", Psyche-Selling ng TM conducts pre- and post-training analysis, interviews, monitoring and reviews, working closely with managers and even senior management, to deliver real improvements in sales leadership and performance.
Hence, Psyche-Selling TM would like to be known as the preferred choice of outstanding and remarkable clients, and pride ourselves as such. We will also be continuing to assist our clients achieve greater heights in 2009 and beyond.
Enquiries and suggestions, pls. e-mail info@psycheselling.com or visit www.psycheselling.com