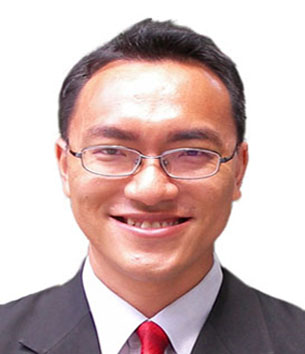 Hi!
My name is c.j., and here's the October 2008 issue of Psyche-Selling TM eNewsletter.
September was supposed to be the month of harvesting, but for me it seems to be the month of sowing the seeds for next year. Seems like I should be living in the Southern Hemisphere. The best news is that I've been invited to speak at the 2009 American Society for Training & Development (ASTD) conference in May/ June next year.
Anyhow, from my conversations with some prospective clients, a number of them asked the same question, "how do you proceed with the sales, when you have no access whatsoever with the key decision maker?" This is especially so, given the tough economic situation that we are facing.
The good news is, we do have such experiences in the past, and we are still overcoming such challenges today, and are we glad to share our insights with you today!
Hence, this month's topics:
How to Win More Sales in Tough Times, when You don't Even Know the Key Decision Makers?; and

How to Lead Your Sales Force through Tough Times?
This issue's main article is on "How to Win More Sales in Tough Times, when You don't Even Know the Key Decision Makers?", and as the title says, it's a common challenge faced by sales people in China, and the key strategies can be applied worldwide.
In brief:
The higher the value of your products and services, the more complex your sales situation you will have, and it is unlikely for the client to make such complex buying decisions by just 1 person;

When you don't know any of their key decision maker, go look for someone who has some bits of influence, willing to listen to you and willing to feed information to you;

Instead of just trashing sales leads that do not provide decision makers' contacts, sales people could probably access if such leads may actually lead to some very big deals.
To read the rest of this newsletter, pls. click here (http://www.psycheselling.com/page4.html).
In the meantime, I'll also be conducting public seminars on related topics.
---
---
Power Breakfast Hour: 18 November 2008
How to Win More Sales in Tough Times, when You Don't Even Know the Key Decision Makers?
Join China Sales Leadership and Performance Coach c.j. Ng in this one-hour breakfast meeting where he will be sharing with you the following insights:
What are some of things a sales person can do when they don't know who the Key Decision Makers are;
How to get vital information in your customers' organisations that will bring you closer to the sale; and
Why non-Key Decision Maker leads are just as, if not more, important
VENUE: Le Equilles Restaurant, Ground Floor, Xin Jin Qiao Plaza, 23 Beijing West Road (by Xizang Middle Road), Shanghai. Pls. enter via Citadines Apart'Hotel at 55 Beijing West Road.

DATE: Tuesday, 18 November 2008
TIME: from 08:00 a.m. - 09:00 a.m.

PRICE: Just Pay for your Own Breakfast (Est. RMB 50-100)

To make this a more conducive discussion, we are expecting a small group of about 15 people only. The previous Power Breakfast Hour session was a sold-out and over-booked event within a week of notice. Please e-mail your registrations to sales@directions-consulting.com


Pls. check out our web sites www.directions-consulting.com and www.psycheselling.com for more inspiration.
---
Make Your Next Event Truly Original
Introducing The Rapping Professor ... ...
He's not only a funny and original host in English, Chinese and French, but adds the special skill of composing and performing an original song or rap just for your event!
When you engage The Rapping Professor for your event, you can even take home a DVD with the songs and pictures or video on it.
The Rapping Professor can MC alone, with a professional partner or with a guest MC from your company. Any other kind of event you desire, The Rapping Professor can plan it for you. Call The Rapping Professor now before his schedule fills up.
See The Rapping Professor in action, as well as details of his recent performances and testimonials. The Rapping Professor can be reached by phone: +86-13817899178, or via email : matthew@rappingprofessor.com.
---
Practical Tips for Managers:
How to Lead Your Sales Force through Tough Times?
 
by c.j. Ng
 
Given the current financial crisis, it seems that the global economy may be heading for some tough times in 2009. The negative impact for some companies may be even much sooner than that. Oh yes, the future is bleak, and it starts tonight!
 
Generally, when most companies face tough economic and financial outlooks, here's what they will do to their sales force:
Increase in sales targets with a reduction in sales incentives;

Reduction in reimbursable sales expenses;

Hiring freeze for the sales force (i.e. less people will have to achieve an even higher target with even lesser incentives);

Cuts in sales training budgets
While tough times will definitely call for some belt-tightening measures, such measures will have to be aligned with the strategic objectives of companies. When most companies tighten their budgets, they forget that tough times too, will pass. In fact, tough times are probably the best times to solidify your relationships with current customers and start loosening the grips of your competitors when winning new ones. Companies who are just focused on short-term reduction of costs maybe forgoing their long-term gains.
Here are some brief pointers for companies that want to lead its sales force through bad times, so that it's well-prepared when the good times return:
Tie sales incentives with margins. Since most people will start cutting prices during tough times, tie incentives towards protecting your margins. No point achieving sales targets if margins are too thin

Make an audit of all reimbursable expenses and decide which are the "must haves" vs. the "like to haves". As the boss, you'd probably may have to take the lead in this aspect

Instead of adopting an across-the-board hiring freeze, make your hiring process more stringent, so that you could really hire the best-fit. In fact, you may even get some very high-calibre people at rock-bottom prices in tough times

Since 87% of all sales training may be evaporated within 1 month, you might want to be careful about how you can get the "biggest bang" out of every sales training. If you are paying high licensing fees per sales person for some off-the-shelf sales training, perhaps you can move to a generic one that can be customised to your needs.
Before implementing any changes however, companies would have to communicate the reasons why such changes are necessary, and what's in it for them if they cooperate, in terms of future earnings and career development. One cardinal rule of sales people is that they absolutely HATE to do more work, bearing more pressure and and getting paid less. Even with the best communication efforts, some of your sales force members may choose to leave. However, if you don't communicate enough, they will be sitting targets for your competitors to poach.
The Chinese phrase for "crisis" is made of 2 words: "risk 危" and "opportunity 机". Most of us may just want to reduce costs and avoid risks in tough times, but only the wise can see the opportunities therein. While the sales force may need to trim some fat and get lean during tough times, their ability to win new sales, protect margins and retain currents customers should be further emphasized. This also a great opportunity to capitalise on the mistakes of your competitors, and diminish their influence in the long-term. After all, besides R&D, sales is the only other profit centre you've got.
If you need to find out more about how you too can lead your sales force through tough times, you can send your queries to info@psycheselling.com . We look forward to getting your inputs.
---
About PsycheSelling.com
Psyche-Selling TM is a wholly-owned brand of Directions Management Consulting Pte Ltd that specialises in the field of improving sales performance by enhancing the performance of the entire sales team. Apart from the regular "selling skills training", Psyche-Selling TM conducts pre- and post-training analysis, interviews, monitoring and reviews, working closely with managers and even senior management, to deliver real improvements in sales leadership and performance.

Directions Management Consulting Pte Ltd is a Human Capital Integrator that helps companies to improve business performances through people.

Psyche-Selling TM is currently a co-affiliate of the HR Chally Group, together with Shi Bisset & Associates, to help you identify gaps in your current sales force, and then formulate ways to help you get better results.

The HR Chally Group is a talent management, leadership development, and sales improvement corporation providing personnel assessment and research services for over 35 years. Chally is recognised as an international technology leader in scientific assessment and prediction for selection, job alignment and leadership development, and for management assessment. For more information about implementing Total Quality Sales Management in your company, pls. log on to http://www.psycheselling.com/TQSM-ExecBrief_email.pdf to get more insights.
Enquiries and suggestions, pls. e-mail info@psycheselling.com or visit www.psycheselling.com