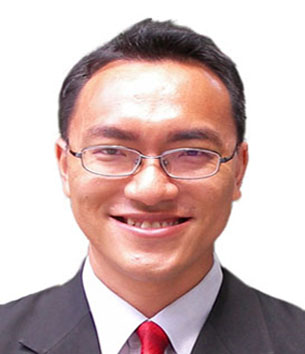 Hi!
My name is c.j., and here's the September 2008 issue of Psyche-Selling TM eNewsletter.
August had been an extremely busy month, and I had been spending more time in an airport than anywhere else. I sure look forward to September, and if you are Chinese like me, we celebrate Mid-Autumn Festival by lighting lanterns, and yes, eating moon cakes. In fact, moon cakes and the hospitality industry will be our focus of the month.
Here are this month's topics:
Up-Selling and Cross-Selling to More Profits?; and

How to Sell €1 million Worth of Moon Cakes in Just 2 Months?
This issue's main article is on "Up-Selling and Cross-Selling to More Profits?", and while it is a generally good idea to up-sell, many companies are not getting their deserved profits when up-selling.
In brief:
While many hotels are committed to up-sell their bigger and better rooms, most are making just peanuts from their up-selling efforts;

When to up-sell, and when to cross-sell instead;

How smart pricing can actually boost your up-selling profits.
To read the rest of this newsletter, pls. click here (http://www.psycheselling.com/page4.html).
---
Up-Selling and Cross-Selling to More Profits?
by c.j. Ng
Imagine you are going on vacation and are in the process of checking into the resort hotel. The counter staff smiles at you, and enthusiastically tells you that if you were to add an additional €10 per night, you can upgrade to a bigger room. Thinking that you will be hosting a barbeque pool party with some friends, and the extra space will be rather useful in such occasions, you gladly accept the offer. Win-win for both.
Except that if you are the hotel operator, you have sold the bigger room, but you haven't increased your margins much since you sold it at a large discount. In some cases, you may even be making lesser revenue per square meter of room space.
The bigger problem for most hoteliers is that, most hotels are actually business hotels, and the decision to upgrade to bigger or better rooms would have been made way before the guest steps into the lobby. Up-selling at the front desks of business hotels seldom work, if at all. At best, the front desk staff gives away the bigger and better room (otherwise known as a suite) to a loyal customer. In most cases however, in the verbatim words of my hotelier friend, "the suite is given free to a customer who least deserves it".
The Popularisation of Up-Selling
Up-selling is probably used most in Food & Beverage outlets such as fast-food restaurants, cafes and bars where the counter staff or the bartender would ask the customer pay just a little bit more for an up-size or a better brand of whisky. McDonald's does that, so does Starbucks, to great success.
However, when you probe further, you'll understand the reasons for their success in such cases. Beverages usually command a very high amount of margin (esp. for soft drinks and coffee) such that even if the up-size is given free, it would hardly hurt profits. The extra €0.10 you pay for the up-size may seem small to you, but it can actually worth up to tens if not hundred times the costs for providing you the additional amount of liquid.
Hence, up-selling by enticing the customer just to pay a bit more may not give you your just returns. Unfortunately, up-selling by asking the customer to pay a lot more doesn't make your deal attractive anymore.
Cross-Selling Other Products
It used to be rumoured that McDonald's used to have 20% of its revenue are attributed to french-fries sales, and all the counter staff has to say are the 5 magical words "Would you like fries with that".
Whether this rumour is true or not, McDonald's is indeed really successful in cross-selling french-fries, apple pies and other stuff that you didn't think of buying, but bought nevertheless just because the counter staff suggested to you.

Beyond the fast-food industry, cross-selling has been used successfully in many other industries, e.g.
Motor insurance and credit packages are sold when customers buy cars;

Printers (and reserve cartridges) are sold when customers (both consumers and business buyers) buy computers;

Warehousing facilities, land transport distribution and other supply chain services are sold when customers buy air or/ and sea freight;

Neck ties are sold when customers buy shirts and suits;

Executive coaching and conference packages are sold when customers buy corporate training, etc.
While more likely to succeed than up-selling, most companies' cross-selling efforts still have lots of room for improvement, according to McKinsey's Quarterly in December 2007. The operating units of an industrial-products company, for example, had a track record of rebelling when asked to share customer-specific sales records.

The implications are:
Desktop computer sales people do not engage their IT solution sales colleagues to target at the same customer;

Air and/ or sea freight sales people do not engage their land transport or warehousing counterparts to jointly visit key accounts; or

Hotel sales staff of one property do not engage colleagues of other properties in different regions to make sure guests stay at the same hotel chain wherever they go.
As a result, cross-selling is still firmly entrenched largely in the Food & Beverage industry, where french-fries are sold together with Coke and burgers, and muffins are sold together with coffee.

In Crowne Plaza Zhengzhou, however, moon cakes are sold at the front desk, F&B outlets, during corporate sales calls and any other cross-selling opportunities. Small wonder that they generated €500,000 worth of moon cake sales within 2 months in 2007. That's almost the equivalent of 5,000 room-nights' revenue, and is achieved at a much lower cost.

Moon cakes aside, hotels can cross-sell a wide range of products and services including:
Meeting rooms (different sizes to cater different meeting needs);

F&B packages (esp. for guests who need to entertain their customers);

Business center services (special arrangements for guests who need to be in touch with their head offices or customers in a different time zone); etc.
Hotels that are not exploring ways to cross-sell their existing facilities are under-utilising their assets, and hence, will be less profitable than they deserve to be.

Many companies across multiple industries are now looking into ways to device ways that make their sales people share customers information, and efforts are on the way to make sales people see themselves as part of a bigger team, rather than operating alone. The initial transformation of the sales force will be painful, but IT companies from HP, IBM and Dell are leading the way, and the eventual returns will be well-worth the initial effort.


The Exception to the Rule
Is up-selling then doomed to fail?
Fortunately not. It's just that the way to implement it needs to be modified. A real example lies in the pricing policy of a serviced apartment in Shanghai (the one known to hold monthly Power Breakfast Hour sessions). Instead of reducing the prices for the bigger and better suites, they increase the prices of the smaller (and less attractive) standard rooms such that the price difference between the 2 types of rooms is still about €10 - 15.

Needles to say, the strategy works. It is one of the few cases outside of the F&B industry where the more expensive products consistently sold much faster than the cheaper one.

Price is as psychological as it is emotional, but NEVER, ever rational.

Now imagine this scenario. You are on business travel, and you arrive late at the hotel. The counter staff smiles at you, but tells you that all the suites are taken up and enthusiastically informs you that if you were to "downgrade" to a standard room, you will get €10 off plus another €10 voucher for any of the hotel's F&B outlets (moon cakes included). If you gladly accept the offer, it will be a fresh new way of looking at up-selling and cross-selling.

For more information on how you can up-sell and cross-sell to more profits, please e-mail info@directions-consulting.com or call +86-136 7190 2505 or Skype: cydj001 and arrange to buy me a mocha. All information shall be kept in confidence.
---
Power Breakfast Hour: 14 October 2008
Up-Selling and Cross-Selling for More Profits!
Join China Sales Leadership and Performance Coach c.j. Ng in this one-hour breakfast meeting where he will be sharing with you the following insights:
What are some of the pitfalls of up-selling and how to avoid them;
How to get your sales force enthusiastic about cross-selling each other's products; and
How you can see your profits grow as you implement the right up-selling and cross-selling strategies
VENUE: Le Equilles Restaurant, Ground Floor, Xin Jin Qiao Plaza, 23 Beijing West Road (by Xizang Middle Road), Shanghai. Pls. enter via Citadines Apart'Hotel at 55 Beijing West Road.

DATE: Tuesday, 14 October 2008
TIME: from 08:00 a.m. - 09:00 a.m.

PRICE: Just Pay for your Own Breakfast (Est. RMB 50-100)

To make this a more conducive discussion, we are expecting a small group of about 15 people only. The previous Power Breakfast Hour session was a sold-out and over-booked event within a week of notice. Please e-mail your registrations to sales@directions-consulting.com


Pls. check out our web sites www.directions-consulting.com and www.psycheselling.com for more inspiration.
---
Case Study:
How to Sell € 1 million Worth of Moon Cakes in Just 2 Months?
 
by c.j. Ng
 
Crowne Plaza Zhengzhou achieved a feat that probably no other hotels has achieved before. It sold €500,000 worth of moon cakes during the Mid-Autumn Festival in 2007.
 
In 2008, they have set their targets to sell €1,000,000 just for moon cake sales, and it has to be achieved within 2 months.
 
Whether or not they achieve their new target, only time will tell. How they achieved 2007's targets may be something you'd like to know.
When Psyche-Selling TM was engaged to help them achieve that target, here are some key points we establish with them:
When people spend hundreds of Renminbi to buy moon cakes, they don't buy to eat them. They buy as presents to give others.
The more expensive gifts that people give, the more respect or "face" they give to the recipients.
Hence, we trained their sales people (be they corporate external sales, front desk or F&B staff) should approach customers in this manner:
"The Mid-Autumn festival is approaching soon, do you need to get some moon cakes for your clients?"
"Would you want to get some premium moon cakes for your most valued customers?"
If they say they already bought the moon cakes, say "are there some of your VIP customers that you may want to give them some more, esp. giving then some special moon cakes that they don't see anywhere else?"
If customers complain about price, tell them "Yes, our price is the highest in Zhengzhou. How do you think your customers will feel when they know you have bought them Zhengzhou's most expensive moon cakes?"
Would Crowne Plaza be mad at me for divulging their "secret" winning formula to the rest of the world (competitors included)?
Not at all. Here's why.
Any improvement is sales efforts CANNOT and will NOT be achieved by training and having great ideas alone. The reasons Crowne Plaza Zhengzhou could achieve so much within such a short time are:
Everybody identified with the goal and more importantly, BELIEVED they could do it;

Everybody gave 120% of their efforts towards achieving this goal;

The General Manager, Mr. Robin Rajpal, did a great job leading and energising everybody in his hotel to achieve this goal.
It is this combination of the right leadership, the right attitude, the right strategies and the right skills that created such exceptional success. While this is an example in the hospitality industry set in China, the same combination, if used elsewhere, will be just as powerful.
If you need to energise and motivate your sales people to perform remarkable feats, you can send your queries to info@psycheselling.com . We look forward to getting your inputs.
---
About PsycheSelling.com
Psyche-Selling TM is a wholly-owned brand of Directions Management Consulting Pte Ltd that specialises in the field of improving sales performance by enhancing the performance of the entire sales team. Apart from the regular "selling skills training", Psyche-Selling TM conducts pre- and post-training analysis, interviews, monitoring and reviews, working closely with managers and even senior management, to deliver real improvements in sales leadership and performance.

Directions Management Consulting Pte Ltd is a Human Capital Integrator that helps companies to improve business performances through people.

Psyche-Selling TM is currently a co-affiliate of the HR Chally Group, together with Shi Bisset & Associates, to help you identify gaps in your current sales force, and then formulate ways to help you get better results.

The HR Chally Group is a talent management, leadership development, and sales improvement corporation providing personnel assessment and research services for over 35 years. Chally is recognised as an international technology leader in scientific assessment and prediction for selection, job alignment and leadership development, and for management assessment. For more information about implementing Total Quality Sales Management in your company, pls. log on to http://www.psycheselling.com/TQSM-ExecBrief_email.pdf to get more insights.
Enquiries and suggestions, pls. e-mail info@psycheselling.com or visit www.psycheselling.com