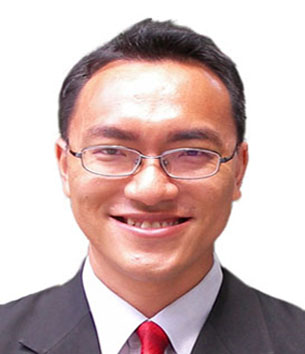 Hi!
My name is c.j., your trusted Sales Advisor, and here's the September 2009 issue of Psyche-Selling TM eNewsletter.
Last month, we thought that the economy was heading for a recovery. This month though, there may be signs that showed that 2010 (at least the 1st half) may be get worse before we head for a full recovery.
Whatever is the case, the selling goes on. And in case we don't make the numbers, at the very least we can improve the quality of our selling. And if we do make the numbers (Hallelujah!), improving the quality of your sales process will make your customers more loyal and buy more from you.
While a lot has been said about Total Quality Sales Management, very little support has been to sales people on how they can improve their quality of selling. Hence, this month's topics:
How Your Quality of Selling will Add Value to Your Sales Results; and

Are Sales People Responsible for Improving Product Quality?
This issue's main article is on "How Your Quality of Selling will Add Value to Your Sales Results", and it gives sales people of all ages some ideas on how to win the hearts, minds and souls of customers, rather than just their money.
In brief:
Why meeting and exceeding your sales targets does not necessarily mean you have good quality of selling;

Due to the changes in customers' buying behavior, sales people will have no choice but to add value to customers, IF they want to remain in business;

Sales people will have to reflect on how they sell, and then take responsibility to improve your quality of selling to meet customers' expectations. Read on... ...
To read the rest of this newsletter, pls. click here (http://www.psycheselling.com/page4.html).
In the meantime, feel free to also download my conference recording at the American Society for Training & Development (ASTD) International Conference on 1 June 2009. The topic was "Optimising Your Sales Training Effectiveness in China". Enjoy!
---
How the Quality of Your Selling will Add Value to Your Sales Results
by c.j. Ng
If you were to ask any sales person what will be her biggest concern about his job, in most cases he will say "meeting my sales targets".
And if you were to ask that sales person how about making sure that we provide solutions that solve customers' problems, the answer is likely to be "Yes, we do that too, but only after we reach our targets!".
The sad fact is that sales people are usually not to be blamed for putting their own interests first before the customers'. After all, if they don't do so, they may not be employed as a sales person for very long to add value to the customer in the long term. The pressure for achieving targets is so huge that it has become the top priority for most, if not all, sales people.
However, due to the profound changes in customers' buying behavior in recent years, sales people will have to adapt to such changes, IF they want to meet their targets. In fact, they will have to adapt to increasing customer demands, IF they want to remain in business.
Customers' Changing Needs
If you have been in sales for quite some time now, ask yourself these simple questions:
What are some of the changes in customers' profiles and needs 5 years ago compared to now?; and

What will be some of the changes in customers' profiles and needs 5 years from now?
The following are just some of the excerpts from some of the sales people we interviewed:
5 years ago, customers just buy whatever we sell;

5 years ago, customers typically identify with the bigger brands, and will buy from the bigger brands;

Now, customers know a lot about our products and take initiative to configure the right products to give them a better price and value;

Now, customers tend to just go for cost-reduction, and will just buy from the cheapest seller for the same product;

5 years from now, I expect customers to be even more demanding, AND they will compare the service levels of sales people, on top of product quality and price;

5 years from now, I think I will be out of a job, because customers can do the buying on their own WITHOUT the involvement of us sales people; etc.
All these feedback only points at one thing: the way we sell today may not be relevant to even today's customers' needs. Yet, the most common used response to meet increasing customer demands is to simply try harder, i.e. to call MORE prospects, be MORE aggressive in closing and get them to sign up for the BIGGEST possible deals.
Now, we all know from Einstein that the definition of insanity is to "do the same things over and over again, and expect a different result." Clearly, simply trying harder is not the answer to you achieving your sales targets. In fact, it may even backfire and make you lose a lot more deals.
According international sales trainer, Ari Galper, aggressive calling and then closing will make you lose customers' trust, which will in turn make you lose your sales in no time at all. It will also make your prospecting and sales effort a lot more stressful and painful, while making you further away from your targets.
Clearly, a better way of selling is needed to boost sales.
Definition of the Quality of Selling
So how do you define the quality of selling? There's the quality of the product, even the quality of sales management, but the quality of selling?
Here's an insight from the original management guru, the guy who created "management" as a field of study, the late Dr. Peter Drucker, "Quality in a product or service is not what the supplier puts in. It is what the customer gets out and is willing to pay for."
So what does the customer want? What do customers expect from the sales people who serve them? Customer research from HR Chally provides insights on what some of these expectations are:
Sales people need to be personally accountable for customers' results;

Sales people MUST understand customers' business;

Sales people MUST proactively provide advice for customers;

Sales people have to suggest the right solutions that solve customers' problems;

Sales people must be easily accessible;

Sales people have to be creative in responding to customers' needs; etc.
In a similar vein, Warren Buffet said, "Price is what you pay, value is what you get."
The sales professor, Neil Rackham, goes further by stating that "sales people MUST be value creators", and not mere "talking brochures". Customers expect sales people NOT to be persuaders, but solution providers.
One of our clients, TNT Direct Mail, provides direct mailing solutions for their customers. In one case, they found one of their customers providing a lot of sample products in shopping malls to generate consumer interest. With this in mind, their sales person approached the client and ask if they would like to send the samples to prospective consumers through their direct mailing solutions. While this will cost more to the customer, TNT actually helps the customer to track their responses and provide follow up services upon request. That means TNT's customer will actually get to know a lot more about their consumers, which will generate a lot more insights on how this customer sell, modify their products and provide back-end services.
Is this easy to achieve? Of course not. Such a sales process may take months before the you see the final result, but what you get is a very loyal customer, simply because you created value and provided a solution that works.
Ultimately, here are 2 criteria if you really want to measure the quality of your selling. After each sale,
Are your customers looking forward to buy from you again?

Are your customers looking forward to you visiting them again?

Are your customers willing to refer others to buy from you?
While a lot has been said about "locking in a customer" so that if they switch to other products, the switching costs will be so high and hence they will have no choice but to buy from you again, making your customers looking forward to buy from you, or to see you again is a totally different concept.
The former is purely transactional, and sooner than later the customer is going to re-order NOT from you, but from a computerized re-ordering system. The latter is about managing the customers' experience. What make customers willing to see you, and refer others to you, depends on how you create value and deliver results for them.
A high quality of making initial contact with customers will also give you better results. If your job is to make endless phone calls trying to fix an appointment with complete strangers, you may actually get better responses if you spend 10-15 minutes of research to find out what are some of the concerns that this customer segment has, and structure a Valid Business Reason to make the prospect willing to see you.
The sad thing is that many sales people were trying to make lame excuses to see the customer, only to have the customer either asking the sales person just leave the brochures at the front desk, or making another excuse to get the sales person out of the door.
"But I have No Time"
If you are like most sales people, you would be complaining that given the large amount of work you are doing, there's hardly any more time to understand customers' business issues and create value to customers. After all, that "is NOT my job", as you may say. Or that is "Management's business". Or even "my manager will NOT allow me to change the way I work".
If you are ever in doubt if creating value or improving the quality of selling is relevant to you, simply as yourself the first 2 questions: How are customers different now vs. 5 years ago, and how will they be different 5 years from now. Better still, think about how your customers will be different 1-3 years from now, because the future is happening faster than you think. If your sales process do not reflect your customers' buying process and meet customers' expectations, you are screwed.
Need more ideas on how you can improve your quality of selling, meet your targets and make your customers adore you? Simply e-mail info@directions-consulting.com or call +86-136 7190 2505 or Skype: cydj001 and arrange to buy me a cup of mocha. All information shall be kept in confidence.
---
Power Breakfast Hour: 21 October 2009
How to Improve Your Quality of Selling and Achieve Better Sales Results
Join International Sales Leadership and Performance Coach c.j. Ng in this Power Breakfast Hour in Shanghai where he will be sharing with you how your quality of selling will have a profound on your customers, and more importantly, your sales results:
What are some of your customers' expectations and how you can meet or exceed those expectations;

Why meeting your customers' expectations hold the key to your success in sales; and

How to overcome the internal challenges if you want to do things differently.
VENUE: 567 Tianyaoqiao Road (near Xietu Road, Near Metro Line 4 Shanghai Indoor Stadium Station), Level 3, Senben Plaza, Shanghai 上海天钥桥路567号(靠斜土路,地铁4号线 上海体育馆站)3楼 森本大厦
DATE: Wednesday, 21 October 2009
TIME: 08:00 a.m. - 10:00 a.m.
PRICE: RMB 100 ONLY!
To make this a more conducive discussion, we are expecting a small group of about 15 people only. The room can only take in 18, so please register early to avoid disappointments. Please e-mail your registrations to sales@directions-consulting.com
Pls. check out our web sites www.directions-consulting.com and www.psycheselling.com/page4.html for more inspiration.
---
How to Motivate Your Sales People According to Their Selling Styles?
As you may know, different people have different communication styles, and different communication styles will lead to different selling styles. Sales people with different selling styles will you to motivate them in different ways, so that they perform their best to you.
So how do you know what are your sales people's selling styles? How do you know how best to communicate with them, and motivate them?
Contact us sales@directions-consulting.com or call +86-13671902505 to get the link, username and password to your complimentary Psycho-Geometrics TM online assessment now!
---
Practical Tips for Managers:
Are Sales People Responsible for Improving Product Quality?
by c.j. Ng
I have recently heard a sales manager saying, "the sales person's job is to bring in customers. If product quality is bad, management will take care of it. Sales people should spend less time commenting on product quality."
If a sales person is doing many other things other than selling, you can say that the sales person is not doing his job. However, if many sales people are doing so, then perhaps you need more investigation.
While it is true that sales people should commit their time and effort generating sales revenue, that may not be how customers perceive things. Customers want sales people to be "accountable for results".
Hence, sales people may make comments, or even overtures, to help improve product quality. If a company has got a history of product quality issues such as late deliveries, defects or missing parts, the sales people of such companies will end up spending more time pacifying customers and taking steps (ranging from making complaints to literally monitor the production process) to ensure product quality.
Also, if a company has problems maintaining consistent product quality, or if the product is not really attractive to customers, it will adversely affect sales results as well.
So while it really shouldn't be the job of sales people to ensure quality, there are times that inputs from sales people about our product features, service levels and quality standards are invaluable insights of what customers' expectations are.
If management's concerns are that if sales people spends too much time on product quality issues and not enough on selling, then perhaps management should consider getting operations, engineering or other staff to handle customers' feedback.
If the operations staff are hiding away from customers, or if there's no one else to address product quality issues, then sales people will have to take on the role of "quality inspection", NOT because they like to do so, but that's how customers expect them to do so.
For some deeper discussion, you can also e-mail info@directions-consulting.com or call +86-136 7190 2505 or Skype: cydj001 and arrange to buy me a mocha. All information shall be kept in confidence.
---
About PsycheSelling.com
Sales... ...the lifeblood of a company, a matter of "life and death", survival or extinction. Indeed, something that needs to be studied, applied and re-modified consistently.
Yet today,
many companies still don't have a coherent approach as to how they can generate more sales and achieve better margins;

many sales people are still lying to their customers so that they can meet their targets at the end of the month;

many customers are still waiting ethical and professional sales people to help them find out their real needs, and provide solutions that work
Psyche-Selling TM is set up so that companies and sales people can make healthy profits and STILL provide genuine solutions to customers.
Psyche-Selling TM would like to create an environment where customers can trust sales people to give them what they want, and NOT be pushed with all kinds of products and services. In return, customers will become loyal fans of these ethical and professional sales people, and repay them many fold for the long-term.
Psyche-Selling TM will not rest, until the above is achieved. Not just in China. Not just in Asia. But everywhere where buying and selling takes place.
Psyche-Selling TM is a wholly-owned brand of Directions Management Consulting Pte Ltd that specialises in the field of improving sales performance by enhancing the performance of the entire sales team. Apart from the regular "selling skills training", Psyche-Selling TM conducts pre- and post-training analysis, interviews, monitoring and reviews, working closely with managers and even senior management, to deliver real improvements in sales leadership and performance.
Hence, Psyche-Selling TM would like to be known as the preferred choice of outstanding and remarkable clients, and pride ourselves as such. We will also be continuing to assist our clients achieve greater heights in 2009 and beyond.
Enquiries and suggestions, pls. e-mail info@psycheselling.com or visit www.psycheselling.com