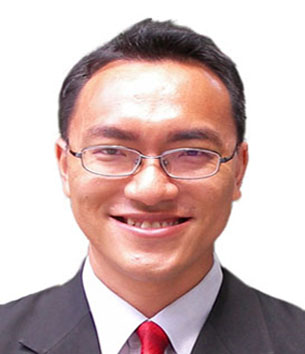 Happy New 2009!
My name is c.j., your trusted Sales Advisor, and here's the January 2009 issue of Psyche-Selling TM eNewsletter.
Perhaps this is one of the gloomiest New Year for a long time, and this economic "winter" sure feels like the economic version of "The Day After Tomorrow"
Anyhow, rather than to drown our sorrows about the economy, it's much better to take action and do something about it. It's not the state of the economy that matters, but how you respond to the economy that matters most. As the saying goes, "when the going gets tough, the tough gets going!"
Hence, this month's (partly morbid) topics:
Armageddon 2009: How to Remain Standing When Others Have Fallen; and

How can You Drastically Improve Cross-Regional Cooperation between Your Sales Teams?
This issue's main article is on "Armageddon 2009: How to Remain Standing When Others Have Fallen", and it's purpose is to share some ideas on how you can ride out the storm.
In brief:
During this economic "winter", what are your most vulnerable areas, and how you should protect yourself;

This may be the best time to spend more time with your customers, not to generate sales, but to gain more insights about them

Eventually, this "winter" will pass too, and when "spring" comes, how can you be better positioned than your competitors to capture the market
To read the rest of this newsletter, pls. click here (http://www.psycheselling.com/page4.html).
---
---
Power Breakfast Hour: 24 February 2009
How to Build and Motivate Winning Regional Sales Teams during Tough Economic Times
Join International Sales Leadership and Performance Coach c.j. Ng in this special two-hour breakfast meeting in Singapore where he will be sharing with you the following insights:
How to keep your regional sales teams motivated and pumped-up even when they have to work twice as hard for half the usual results;
How to get your sales people adapted to new and better sales strategies to survive the tough times; and
How you can make use of the economic downturn to gain customer insights, and be well-positioned for the upcoming recovery
VENUE: In Singapore, The Executive Centre, Level 14, Prudential Tower, 30 Cecil Street

DATE: Tuesday, 24 February 2009
TIME: from 08:00 a.m. - 10:00 a.m.

PRICE: S$65 nett (The first registrant who is a current client of The Executive Centre will get a complimentary seat)

To make this a more conducive discussion, we are expecting a small group of about 15 people only. The room can only take in 18, so please register early to avoid disappointments. Please e-mail your registrations to sales@directions-consulting.com


Pls. check out our web sites www.directions-consulting.com and www.psycheselling.com/page4.html for more inspiration.
---
Practical Tips for Sales Managers:
How can You Drastically Improve Cross-Regional Cooperation between Your Sales Teams?
 
by c.j. Ng
 
Some time ago, a client of mine was commenting that sales teams from different geographic regions in China hardly ever refer sales leads to one another.
 
In my experience working with different sales organisations in China, I have observed certain sales teams in different geographic locations actually fought with each other for sales leads across regional boundaries. That's the level of "teamwork" for you.
While there are extreme cases where teamwork between different sales teams are non-existent, chances are if the sales organisations have got clear rules and regulations that everyone abides by, there won't be serious infighting to say the least.
However, "teamwork" and "selling" don't usually take place in he same sentence, as sales people usually would like to have 100% of the commission to themselves, and NOT share any portion to anyone else. They are also, by nature, less likely to keep an eye for their colleagues in some far flung regions whom they never have met, and perhaps never will.
Still, if such cross-regional leads are not being pursued by our sales people, they may be picked up by our competitors. Not a good outcome to have.
So here's a suggestion on how to get your usually self-centred sales people to give cross-regional referrals enthusiastically.
Firstly, run a contest on cross-regional referrals. Give small awards to those who gave the most referrals to their colleagues in other regions. Never mind if the quality of the referrals are not well-qualified at this stage, as the recipients of these referrals will give their honest feedback to the referrers. If someone keeps on giving trashy referrals, he's going to get a earful from his colleagues.
The key is to encourage the culture of cross-referrals so that it becomes habitual.
The next step is to give bigger prizes for the most profitable referrals. The motive here is to encourage the giver to provide post-referral support (if there's such a term), and make sure things work out fine.
This is known as a "givers gain" mentality, and more information about giving referrals in such ways can be found @ www.bni.com and www.bni.com.sg I was President for one of the chapters in Singapore many years ago.
While BNI (Business Network International) focuses on sharing referrals between small business owners, there's nothing to stop us from adapting the same concept and use it for regional sales teams.
If you need to find out more about how you instil a "givers gain" mindset in your sales people, you can send your queries to info@psycheselling.com .
---
About PsycheSelling.com
Psyche-Selling TM is a wholly-owned brand of Directions Management Consulting Pte Ltd that specialises in the field of improving sales performance by enhancing the performance of the entire sales team. Apart from the regular "selling skills training", Psyche-Selling TM conducts pre- and post-training analysis, interviews, monitoring and reviews, working closely with managers and even senior management, to deliver real improvements in sales leadership and performance.
Here's a profile of our valued clients and partners for 2008:
Andy Yeung, VP Sales & Marketing China, the Ascott Group. Andy rejuvenised the entire Ascott sales force, hitting 94% of sales targets by 31 July 2008. This is despite the travel controls due to the Beijing Olympics and serious poaching of good sales staff from competitors. Through Andy's efforts, he was able to stabilise the sales force attrition rate, and went on to post record sales in a soft market. While 2009 will be a tougher year for the hospitality industry, I believe Andy will grow the Ascott Group's business in China from strength to strength.
Belinda Ma, Special Project Manager, Dell China. We had the good fortune to work with Belinda through our associates, A.S.K. Learning for a major Dell project in China and the rest of Asia. Belinda has shown outstanding dedication and commitment to her project, and has given us exceptional support (even in the middle of the night). While her straightforward style of communication may have ruffled some people, her straight-talking also means she's all business and no-nonsense. This is despite that she still has to care for her one-year-old son, while giving 120% to her work.
Dirk Lange, Investment & Operations Manager China, Duravit. Dirk is one of the few senior managers who has the foresight to build a training centre, not just for internal staff, but for Duravit's channel partners. This is despite that the economy is fast getting into "winter" mode, but Dirk truly sees beyond the short term, and feels that the future of their business rely on well-trained and well-prepared sales people and channel partners. Dirk went for an extended vacation back home to Germany in September 2009 and left his entire operations to his Chinese team. Not only did things run smoothly during this period, Dirk actually received minimal work-related e-mail. Dirk is standing testament that "lao wai" managers in China can lead productive and motivated work teams in China, even in their absence.
Robin Rajpal, General Manager, Intercontinental Hotels Group, Zhengzhou. Robin is the General Manager that other General Managers hate. He is the maverick who will rock the boat but achieve outstanding results nevertheless. In the lull summer months of 2007 and 2008, rather than trying to drive occupancy rates through massive discounts, Robin drove 2 campaigns: one is to sell moon cakes, and the other is to promote their German Beer Festival at their hotel (only the band was German; the beer was Carlsberg). The moon cakes alone took in more than RMB 5 million and RMB 7 million in 2007 and 2008 respectively. That is better than selling 5,000 extra room nights.
Hence, Psyche-Selling TM would like to be known as the preferred choice of outstanding and remarkable clients, and pride ourselves as such.
Enquiries and suggestions, pls. e-mail info@psycheselling.com or visit www.psycheselling.com