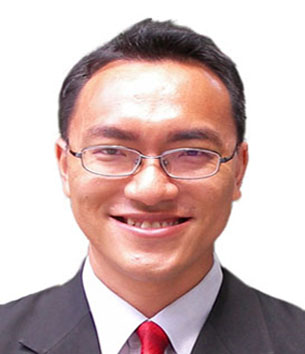 Hi!
Here's the May 2010 issue of Psyche-Selling TM eNewsletter, and we would like to explore how you can optimise your chances of winning businesses that require open bidding and public tenders.
Recently, I was conducting a workshop on "Sales Negotiations" for a supplier of valve systems for the Oil & Gas industry. Half-way through the programme however, we found that they don't really have a negotiation problem, since ALL of their businesess were won through open bidding. What they really need to boost sales and profits learn "How to Win More Business and Optimise Profits through Open Bidding", especially in the context of China.
While there may be constant pressure to quote at rock-bottom prices in open bidding projects, there is actually more than meets the eye if you want to optimise your success rates.
Hence, this month's topics:
How to Win More Business and Optimise Profits through Open Bidding; and

Why You Need to Listen to the Voice of the (Non) Customer
This issue's main article is on "How to Win More Business and Optimise Profits through Open Bidding", and it will give you some tips and advice on how to optimise your bidding strategies.
In brief:
Quite often, there are some needs of the client and addressing underlying and hidden business issues that typically aren't articulated in the tender. Knowing what are some of these underlying and hidden business will be crucial for your business success;

The key to success then lies not so much in the bidding itself, but how you cultivate relationships with key customers before, during and after each public tender;

Since most companies manage to win 1-2 out of every bid they participated, it may make sense for you to be more selective and focus more efforts and resources to those bids that you have higher chances to win. Read on... ...
To read the rest of this newsletter, pls. click here (http://www.psycheselling.com/page4.html.
In the meantime, we are organising a Half-Day workshop on a Harvard Business School Leadership Case Study on 9 June (in English) at the Crowne Plaza Shanghai. Seats are limited. Let me know if you'd like to have a reservation. Also, check out our latest presentation video on "If You Want to Sell at Better Prices, DON'T Sell the Hardware". Pls. e-mail info@directions-consulting.com if you'd like to plan an event for your company.
---
How to Win More Business and Optimise Profits through Open Bidding
by c.j. Ng and Tony Wai
If you ever sell to the government, or if you are selling large systems, infrastructure or equipment, chances are you will be involved in some kind of bidding process before you can win the sale. Some of these bidding processes can be quite lengthy and expensive. Before you can submit your proposal, you will sometimes need to:
Gather accurate information from the customer and internal colleagues about what can be delivered according to the customer's specifications and objectives;

Provide "proof of concept" to show that what you proposed can actually work as planned;

Travel to different customer locations to conduct in-depth studies and discussion , etc.

Typically, the bidding process for major projects takes around 6-9 months to prepare. If you lose, all your effort, time and resources spent on this bid simply goes down the drain. To increase your chances of winning, you will have to:
Select and decide which bids you want to participate, and which ones may just end up with wasted time and resources;

Understand and address some underlying and hidden business issues that the customer has, which may NOT be found in the tender;

Align your sales, proposal development AND "subject matter experts" so that you create proposals that addresses customers obvious and hidden needs, as well as presenting that you are a better choice than your competitors, etc.
Selecting the Right Business to Bid
In a recent survey of Chinese companies bidding in open tenders, we found that:
As many as 8 or 9 out of 10 bids are lost;

About 30-40% of the winning bids are not making profits;

While the role of relationship or Guanxi may be an important attribute to winning bids, but many companies have wasted time and resources by cultivating the wrong relationships.

Rather than bidding for all kinds of opportunities that are available, companies can actually improve their win rates by being more selective of the projects they want to bid. By focusing on the fewer bids that provide better chances of success, you can then commit more time and resources to these fewer but more probable bids that will result in more wins.
However, it does NOT necessarily mean that whoever has the lowest price and/ or the strongest relationship will win the bid. Here are some guidelines on how you can evaluate which bids you can put as your top priorities, based on our R4 model:
Reliability:

What performance requirements do the customer require for this project?

Does this performance requirements match to what you offer?

How does your performance standards compare to those offered by your main competitors?
R
elationship
:
How is your relationship level with the main influencers (including the Decision Maker, the End Users, the Evaluators etc.) of this project? Do we have mainly supporters or opposers?

How are your competitors' relationship levels with these main influencers? Do they have more supporters than we do?

How are the relationships between different influencers involved in this project?
R
esponsiveness
:
Have you or your team been spent time understanding the customer's needs BEFORE they called for this open tender?

Are your main competitors more or less responsive to the customer compared to you?
Resourcefulness:
Are you able to provide innovative solutions that exceed customers' expectations?

How do you compare with your main competitors with regards to providing innovative solutions that exceed customers' expectations?
Uncovering Customers' Underlying and Hidden Needs
For different reasons, some of your customers' business needs are not articulated in their open tenders. Such often ommited information includes:
Why does the customer need to make such a purchase to implement such a project? Specifically, what will happen IF the customer does NOT make the purchase, or does NOT implement the project as planned?

Who influenced the customer to draft their call for tenders the way it had been written? Are the specifications already favouring any particular competitor?

If the customer's "Decision Making Unit" comprises of a few people, are all their buying objectives aligned, or do they have divergent needs that have to be addressed?
As what Sun Tzu had mentioned in the Art of War, "Know yourself, and know your adversary". If you don't know enough about your customer, as well as your main competitors, then you'd probably won't command victory.
To do so, here are some things you will need to do way, way prior to the customer calling for the tender:
If you are bidding for governmental projects, it pays to spend time to network and get to know the government officials of the respective city, township or district. Better still, contribute to the local community as part of your Corporate Social Responsibility initiatives;

Do you always have to do business through winning bids? Can you also make some smaller deals by selling parts or services that will allow you to develop the relationship and slowly exert your influence?

Can you get more information from some 3rd party such as their customers, suppliers or even from your own distributors? Can you get referrals from these 3rd parties to get to see the key decision makers?
Aligning Your Team
Once you have decided to go for a bid, and you have understood your customer's obvious and hidden needs, you will need to align your team and make sure they work towards your objectives. Typically, your team will comprise of the following:
What is interesting is that while many companies have got a team of Proposal Developers that specialise in providing the technical and financial aspects of the deal, the Business Developers and Proposal Developers don't really communicate enough such that the customers' underlying needs are addressed in the proposal.
Usually such proposals are too complex and too time consuming for the Business Developers or sales people to prepare them in detail, and hence they simply give a brief about what the customer wants to the Proposal Developers. The Proposal Developers, on the other hand, used their own assumptions based on the briefs they've got to draft the proposals.
Without seeing customers frequently enough, the Proposal Developers are unlikely to draft proposals that really address customers' needs. Without making the effort to understand the key aspects of the proposals, the Business Developers could not advise the Proposal Developers how to adapt to customers' needs.
There's another group of people called the Subject Matter Experts. These may be internal colleagues, or they can be external experts, friends or consultants, as long as they have the right expertise that will help in you winning your bid. Such expertise can include:
Government relations;

Technical expertise about the equipment, systems and technology that the customer is using; or

Business insights about the customer's business or how the customer's organisation is managed
Such Subject Matter Experts can be brought in for fresh perspectives, and they can contribute a lot to the final proposal, which hopefully will be a win.
Need help in winning more profitable bids? Simply e-mail info@directions-consulting.com or call +86-136 7190 2505 or Skype: cydj001 and arrange to buy me a mocha. All information shall be kept in confidence.
---
Power Breakfast Hour: 15 June 2010
How to Win More Business and Optimise Profits through Open Bidding
Join International Sales Leadership and Performance Coach c.j. Ng and CEO of Shipley China Tony Wai in this Power Breakfast Hour in Shanghai where they will be sharing with you how you can win more business by winning more profitable bids:
How do you optimise your bidding strategy by focusing on the right projects to bid for?

How to uncover your customers' underlying and hidden needs for the projects you are bidding?;

How to make sure you align your resources to make sure you win more profitable bids
VENUE: InterContinental Pudong • 777 Zhangyang Road • Shanghai • 浦东洲际酒店 • 张杨路777号
DATE: Tuesday, 15 June 2010
TIME: 08:00 a.m. - 10:00 a.m.
PRICE: RMB 200 ONLY!
To make this a more conducive discussion, we are expecting a small group of about 15 people only. The room can only take in 18, so please register early to avoid disappointments. Please e-mail your registrations to sales@directions-consulting.com To allow more participation from more companies, ONLY 2 registrants per company are invited.
Pls. check out our web sites www.directions-consulting.com and www.psycheselling.com/page4.html for more inspiration.
---
Need a Keynote Speaker for your Regional Sales Conference?
Whether you are holding a conference for your regional staff, resellers or even customers, we have the right speaker who can help you deliver the spirit of your conference, and effect positive changes to meet your goals.
The topics our speakers can speak on include:
Why Some Sales People Succeed While Others Fail?;

How to Inspire and Motivate Your Team, and Win Big;

From Better Service to Greater Profits;

Sun Tzu and the Art of Sales Leadership;

The End of Guanxi as We Know It!; and many more!

Simply e-mail your requests to info@directions-consulting.com or call +86-21-62190021 for enquiries. Sample video and audio recordings available upon requests.
---
Practical Tips for Sales Managers:
Why You Need to Listen to the Voice of the (Non) Customer
By c.j. Ng and Fran Tang
I was participating at a leading climate solution provider's Regional Sales Conference earlier in March 2010, and found something they did which will be more powerful than most sales training that you can imagine. Their post-conference evaluation also shows that it is indeed one of the most popular sessions in that conference.
What this climate solution provider did was to invite some of their Key Accounts to share with the audience (who are all sales people and managers):
What are some of the key expectations that these Key Accounts have for the sales people who serve these Accounts. No, none of them expected price reductions.

What are the areas that the sales people are doing well, and what areas do they need to improve. By and large, these have to do with how sales people help the Key Account achieve better productivity or reduce operating costs.

How do this climat solution provider's sales people compare with their competitors.
The customers' insights were an eye-opener for the sales people who thought they were doing a great job. However, since those insights came from the customers' mouths, the sales people will have to face reality and accept the feedback constructively.
Such customer feedback and insights can be termed as the Voice of the Customer, or VOC for short. And the good news is, you don't need to wait till your regional sales meeting to invite key customers over to share their views. You don't even need to get these feedback all by yourself.
Our associates, Kore Research, specialises in helping companies in gathering customer insights in China and other parts of Asia. If you need to find out what are factors that stop customers from buying you, or how you compare to your competitors, or identifying the key attributes that would lure target customers, that's what Kore does.
Some of the Voice of the Customer can even be conducted over the telephone, such as:
Conducting a series of phone interviews with 4-5 customers in each vertical industry that is representative of the different markets in the region to find out what is lacking in your sales people when selling to them.

Interviewing 1-2 prospective customers (or non-customers) per vertical industry to find out why they are not buying from you yet, and what needs to be done if you were to have a chance.

Based on the above findings, improvising ways to adapt your sales processes to each vertical industry, so that you match each vertical's customers' needs.

Once the the sales processes are adapted, mapping out a training programme that will equip your sales staff the skills to sell using the new sales processes.
By listening to the Voice of Your Customer, as well as your Non-Customer, that gives you a powerful perspective of what needs to be done to make quantum improvements to your sales results.
If you would like to listen to the inner voices of your (non) customers, e-mail info@directions-consulting.com or call +86-136 7190 2505 or Skype: cydj001 and arrange to buy me a mocha. All information shall be kept in confidence.
---
About PsycheSelling.com
Sales... ...the lifeblood of a company, a matter of "life and death", survival or extinction. Indeed, something that needs to be studied, applied and re-modified consistently.
Yet today,
many companies still don't have a coherent approach as to how they can generate more sales and achieve better margins;

many sales people are still lying to their customers so that they can meet their targets at the end of the month;

many customers are still waiting ethical and professional sales people to help them find out their real needs, and provide solutions that work
Psyche-Selling TM is set up so that companies and sales people can make healthy profits and STILL provide genuine solutions to customers.
Psyche-Selling TM would like to create an environment where customers can trust sales people to give them what they want, and NOT be pushed with all kinds of products and services. In return, customers will become loyal fans of these ethical and professional sales people, and repay them many fold for the long-term.
Psyche-Selling TM will not rest, until the above is achieved. Not just in China. Not just in Asia. But everywhere where buying and selling takes place.
Psyche-Selling TM is a wholly-owned brand of Directions Management Consulting Pte Ltd that specialises in the field of improving sales performance by enhancing the performance of the entire sales team. Apart from the regular "selling skills training", Psyche-Selling TM conducts pre- and post-training analysis, interviews, monitoring and reviews, working closely with managers and even senior management, to deliver real improvements in sales leadership and performance.
Hence, Psyche-Selling TM would like to be known as the preferred choice of outstanding and remarkable clients, and pride ourselves as such. We will also be continuing to assist our clients achieve greater heights in 2009 and beyond.
Enquiries and suggestions, pls. e-mail info@psycheselling.com or visit www.psycheselling.com