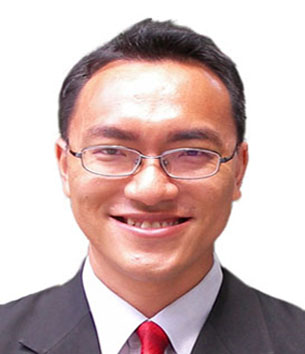 Hi!
My name is c.j., your trusted Sales Advisor, and here's the November 2009 issue of Psyche-Selling TM eNewsletter.
It's been quite a while since I had this niggling feeling that somehow the relationship, or guanxi, between buyer and seller has been changing. It's only recently that I got a case study to demonstrate the extent guanxi has changed in China.
Hence, this month's topics:
The End of Guanxi as We Know It; and

How to Shift Your Customers' Attention Away from Price, and Get Them Buy on Value
This issue's main article is on "The End of Guanxi as We Know It!", and it will change ALL your perceptions about guanxi, and the means to handling it. Best of all, this is based on a "live" case that's unfolding as this time of writing.
In brief:
In the past, some customers in China will buy from you if you had cultivated the right guanxi with the right people in the buyer's organization. That will be an unlikely case now, even in some remote parts of China;

This is not to say that guanxi or relationship building has failed to deliver results. Rather it is the dynamics of inter-connected relationships that determine the outcome of your sales results;

To effectively win sales and generate profits in China, you will have to approach guanxi from a more holistic and integrated approach. Read on... ...
To read the rest of this newsletter, pls. click here (http://www.psycheselling.com/page4.html).
Also, if you happen to be in Singapore on 23-24 November, you may want to join my workshop on "How to Hire, Lead and Motivate Winning Sales Teams in Challenging Times". Looking forward to seeing you there!
---
The End of Guanxi as We Know It!
by c.j. Ng
While China is rapidly changing in terms of its economy, society, as well as technology, so is its nature of relationships or guanxi. Here's a real-life case that's just unfolding at the time of writing that will change whatever perceptions you had about guanxi and how to deal with it. And it's likely to be the norm, rather than the exception.
I have a friend (actually, a friend of a friend) who specialises in cultivating good guanxi with government officials in small towns across China. The objective is simple: explore if there's any infrastructural projects in that town, and then leverage the guanxi or relationship with the local official to get the deal.
For a long time, it didn't matter if my friend had the right expertise or experience handling such projects. As long as the official nods his head (yes, in almost every case, they are male), my friend gets the deal. Of course parts of the proceeds from such deals will be "donated" to these officials.
Prior to clinching such deals, my friend will do his fair share of dining and entertaining these officials to cultivate the guanxi. Such "bonding" activities include:
Paying for the officials (and his family sometimes) for "business trips" to Shanghai (the business of shopping and eating, that is);

Paying for the officials and their buddies for their day/ night outs at the golf courses, KTVs and other adult entertainment venues;

Providing gifts to the officials family members, which sometimes can be putting up the officials' children to school in overseas universities, etc.
How the Tide is Changing
Needless to say, as China is cracking down hard on corruption, my friend finds it harder and harder to do business with these officials. However, the turning point came in a very interesting twist.
As usual, my friend had cultivated very good guanxi with the mayor of a small town, which happens to need to install some new street lamps. Having invested years of hard work (and hard-earned funds) in cultivating the guanxi, my friend is very confident that he will get the deal.
Then, one fine day, he got a call from another person who claimed to be his competitor in the bid for the street lamps. The competitor told my friend that he knew about all that's happening between my friend and the mayor, AND that this competitor had the expertise as well as the right hard ware to be the much better solution. The competitor then offered my friend a "withdrawal fee" of RMB 500,000, i.e. if my friend withdraws from the project, he gets paid RMB 500,000.
Having full confidence in his guanxi with the mayor, and not believing that this competitor have what it takes to win the project, my friend chose to go ahead with the bidding.
Sure enough the competitor turned up with all the product samples, blue prints and all supporting documents to show that they are really the professionals in this business. My friend only presented a few pieces of paper that didn't say much. The mayor had to award a small part of the business to the competitor, and in a bid to salvage the situation, offered my friend to return with product samples and detailed specifications on a future date to bid for the larger part of the business.
That's NOT the end yet. As my friend didn't have the required expertise in this field, he had to borrow more money to fund the product samples, as well as to hire some lighting engineers to provide detailed specifications. Still, there's no guarantee that after having done all these, he will get the business.
What Might Have Happened
At this point, you may think that the mayor is not trustworthy, and the years of guanxi cultivation is not delivering any results. The truth, however, is more complex than that.
The biggest question here is, how did the competitor knew about the dealings between my friend and the mayor, on top of getting the information the project scope? Isn't the mayor the key decision maker in this deal? If so, why and how could such a turn of events happen?
While we don't know exactly how the competitor got all these information, we certainly can make educated guesses of what might have happened.
One of the key mistakes that my friend, as well as many sales people made, was to assume that the key decision maker has got all the support from his staff. While most subordinates show lots of reverence to their superiors, that does NOT mean that they truly respect and obey their superiors.
Some of them may have an hidden agenda to make their superiors trip and fall, so that they can be the successors;

Some others may sincerely want to get better products and services for their infrastructure investment;

Yet some peripheral staff may divulge a lot of private information after having 3 cups of baijiu (white rice wine that's about 50% alcohol)
As a result, even though you have an edge with the strong guanxi you have, it doesn't mean that you will get the deal for sure.
With an increasing emphasis on having clean government (and clean corporate governance too), as well as a bias for delivering results, Chinese government officials and senior business managers are making their buying processes transparent and open to scrutiny. Those that are still trying their luck in getting "donations" or kick-backs from vendors are very much afraid that such "under-the-table" dealings may be exposed. Hence, the mayor had to award part of the deal to my friend's competitor, to appease the public.
Do No Evil
There are various lessons we can learn from my friend's mis-adventure. After this debacle, my friend has vowed to change his business model away from pure cultivation of guanxi. However, any kind of transition is going to be painful, to say the least.
While cultivating the right relationships is still a very important aspect of doing business and getting deals in China, the nature of such relationships are fast changing from "what I can personally gain by giving the deal to you", to "how can you help me do a better job so that I can look great in front of my superiors".
Even when the official or key decision maker hasn't changed to a more enlightened attitude, their staff and team members may have already progressed, and may quietly make some moves to initiate change.
When cultivating or nurturing relationships with Chinese customers, here's what sales people will now have to be mindful about:
Are there silent opposition in the customer's organisation that will jeopardise your deal? If yes, what can you do about it?;

What will be a safe, ethical and rewarding way to cultivate and nurture the relationship? How can you reciprocate the relationship without any fears of repercussion?;

Besides building excellent personal rapport with your customers, perhaps you can also take time to understand the customers' business (and even political) concerns, so as to provide better and more creative solutions that work.
Need help in cultivating the right guanxi in the right way with your Chinese customers? Simply e-mail info@directions-consulting.com or call +86-136 7190 2505 or Skype: cydj001 and arrange to buy me a cup of mocha. All information shall be kept in confidence.
---
Power Breakfast Hour: 16 December 2009 (Year-End Bonus)
How to Deal with Guanxi, Request for Kick-backs AND Price Objections in China
Join International Sales Leadership and Performance Coach c.j. Ng in this Power Breakfast Hour in Shanghai where he will be sharing with you how to formulate better strategies that will meet your expectations in simple yet practical ways:
How to cultivate and nurture guanxi in ways that are safe, ethical and rewarding for all parties;

How to turn-down the requests for kick-backs, yet STILL get the deal; and

How to shift your Chinese customers' attention away from price, and get them buy on value.
VENUE: 567 Tianyaoqiao Road (near Xietu Road, Near Metro Line 4 Shanghai Stadium Station), Level 3, Senben Plaza, Shanghai 上海天钥桥路567号(靠斜土路,地铁4号线 上海体育场站)3楼 森本大厦
DATE: Wednesday, 16 December 2009
TIME: 08:00 a.m. - 10:30 a.m. (Year-End Bonus, 2 ½ hours!)
PRICE: RMB 120 ONLY!
To make this a more conducive discussion, we are expecting a small group of about 15 people only. The room can only take in 18, so please register early to avoid disappointments. Please e-mail your registrations to sales@directions-consulting.com To allow more participation from more companies, ONLY 2 registrants per company are invited.
Pls. check out our web sites www.directions-consulting.com and www.psycheselling.com/page4.html for more inspiration.
---
Have a Sales Problem that You Can't Solve?
In case you have some challenges when handling customers, or if you have some issues getting your team to produce better results, here's what you can do.
Simply e-mail your challenges to info@directions-consulting.com or call +86-21-62190021 to let us know your situation, and we will give you some pointers within 48-hours.
It's our way of saying, give us a try, so that you can be the judge if you need our help whether it's in the field of consulting, coaching or training.
---
Practical Tips for Sales People:
3 Simple Ways to Overcome Price Objections
By c.j. Ng
Here's a situation that most, if not all, sales people can resonate with: you're selling value and the competition is selling on price. You want the customer to pay a bit more for more value, yet, all they say is "your price is higher than your competitor." You want to emphasize on value, but ALL the customer says is "Give me the pricing!"
Here are some suggestions how you can overcome such price objections
Ask "Besides price, what other buying criteria do you think is important to you?"
If you are selling on value, and the customer is just asking for your pricing at the outset, you can get them to focus on other factors that are important to them, apart from price
Say "I'm glad you raised that question. Do you know why our price is higher?"
If you really have something of value to offer, don't be shy about it. If your selling price is higher because you provide more benefits and value to your customer, use their price objections as the opportunity to educate them what they will be missing if they don't buy from you
Empathize with "I understand that your budget is limited. But if we can prove that we can deliver better results, is it possible to request for a higher budget?"
Sometimes, customers use "limited budgets" as the reason to lower your prices. Other times, they really have limited budgets, and may not afford your offering.
Whatever the case, show that you empathize with them, and then get them to focus on their buying objectives. Chances are, if they are willing to see you, there's likely to be some objectives they want to achieve by purchasing your products and services. Clarify and re-emphasize what those objectives are, and make sure they have a higher priority over budgets or price.
Ultimately, while price objections are the most common objections that sales people face, few customers buy based on price only. If they don't buy solely based on price, that means they are likely to based their buying decisions on the value you provide, and the strength of your relationship with them.
In either case, it is your job to find out what are their buying criteria (apart from price), be it to solve problems or to be more profitable or simply to boost their image. Whatever is their buying objective, if you can understand what they really want, you will be in a much better position to overcome their price objections.
For some deeper discussion on overcoming customers' price objections, e-mail info@directions-consulting.com or call +86-136 7190 2505 or Skype: cydj001 and arrange to buy me a mocha. All information shall be kept in confidence.
---
About PsycheSelling.com
Sales... ...the lifeblood of a company, a matter of "life and death", survival or extinction. Indeed, something that needs to be studied, applied and re-modified consistently.
Yet today,
· many companies still don't have a coherent approach as to how they can generate more sales and achieve better margins;
· many sales people are still lying to their customers so that they can meet their targets at the end of the month;
· many customers are still waiting ethical and professional sales people to help them find out their real needs, and provide solutions that work
Psyche-Selling TM is set up so that companies and sales people can make healthy profits and STILL provide genuine solutions to customers.
Psyche-Selling TM would like to create an environment where customers can trust sales people to give them what they want, and NOT be pushed with all kinds of products and services. In return, customers will become loyal fans of these ethical and professional sales people, and repay them many fold for the long-term.
Psyche-Selling TM will not rest, until the above is achieved. Not just in China. Not just in Asia. But everywhere where buying and selling takes place.
Psyche-Selling TM is a wholly-owned brand of Directions Management Consulting Pte Ltd that specialises in the field of improving sales performance by enhancing the performance of the entire sales team. Apart from the regular "selling skills training", Psyche-Selling TM conducts pre- and post-training analysis, interviews, monitoring and reviews, working closely with managers and even senior management, to deliver real improvements in sales leadership and performance.
Hence, Psyche-Selling TM would like to be known as the preferred choice of outstanding and remarkable clients, and pride ourselves as such. We will also be continuing to assist our clients achieve greater heights in 2009 and beyond.
Enquiries and suggestions, pls. e-mail info@psycheselling.com or visit www.psycheselling.com